Treetops by Adele McNab
A special alterations and additions project to architect Adele McNab's mother's old bungalow in Grey Lynn, the brief was to lovingly restore the original part of the bungalow and simplify the unsympathetic additions and utilities that disconnected the interior and exterior living spaces.
Connecting the living areas with framed, treetop lined views out to the Waitakere ranges was central to the design of this narrow, inner-city lot.
"The project unfolded during covid so it became even more important for the home to be flexible and comfortable for elongated periods of time spent at home for both work (Mum teaching her school class remotely) and spaces to unwind and relax," explains McNab.
Design
Adele McNab
Photography
David Straight
Location
Auckland, New Zealand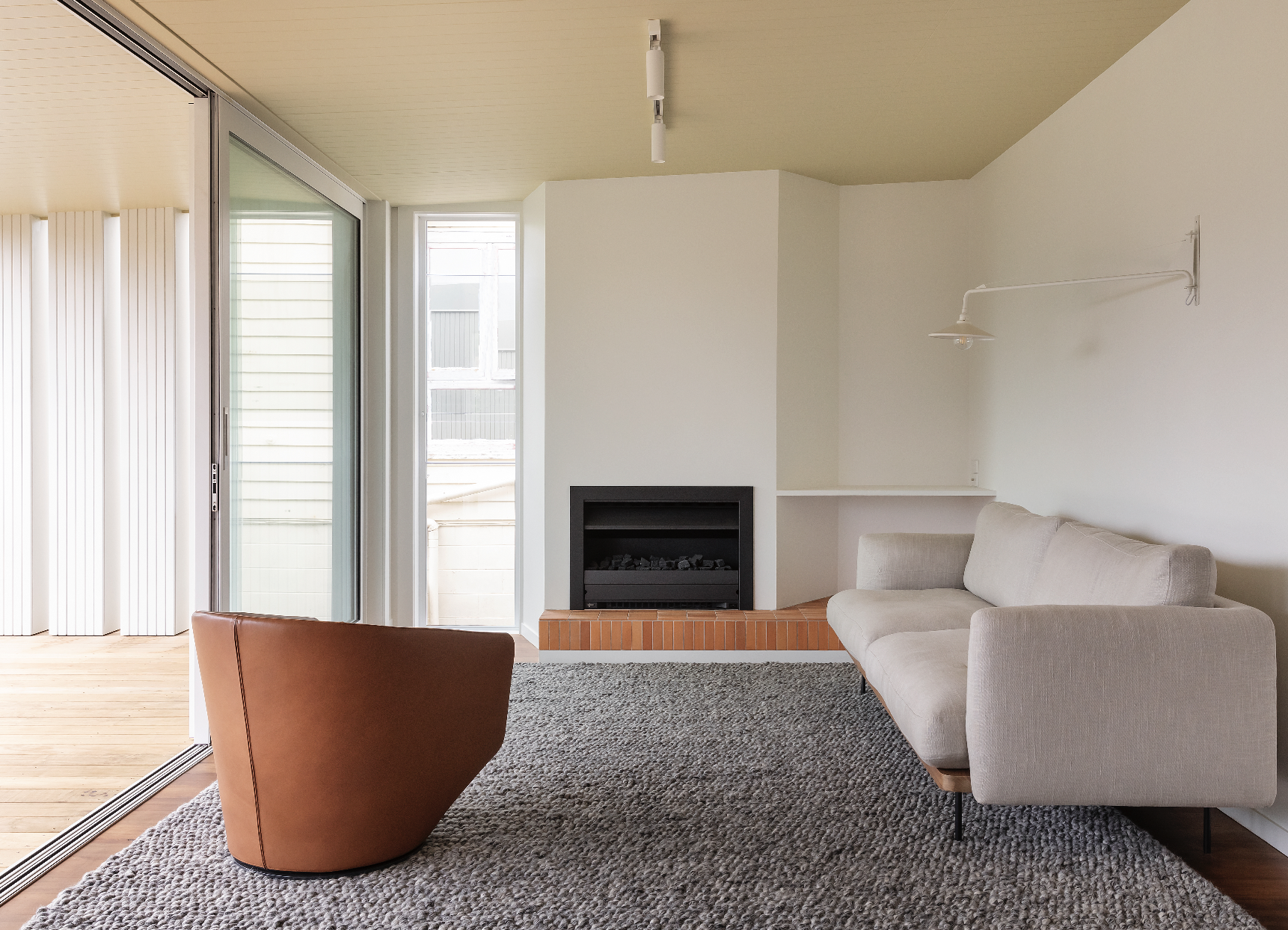 A simple, fresh material palette was designed to bring joy and sanctuary to the home. This was done with moments of texture and colour such as the soft yellow-green tone of the ceiling colour merging with the green outlook, while the textured woollen rug by Nodi earths the living room on the original repurposed Matai hardwood timber floors found throughout the house.
"The material palette for 'Treetops' lent itself to natural finishes of timber and textiles. Nodi offer beautiful natural, warm rugs that work so effortlessly with our studio's conceptual designs. For 'Treetops', the Noughts Weave rug in Wool Charcoal adds character and a tactile layer with the ash tones of the rug working in with the cosy fireplace," says McNab.
"Natural rugs are not only softer under foot and feel luxurious, they have the added benefits of being more durable and made from wool, a renewable resource sourced directly from NZ."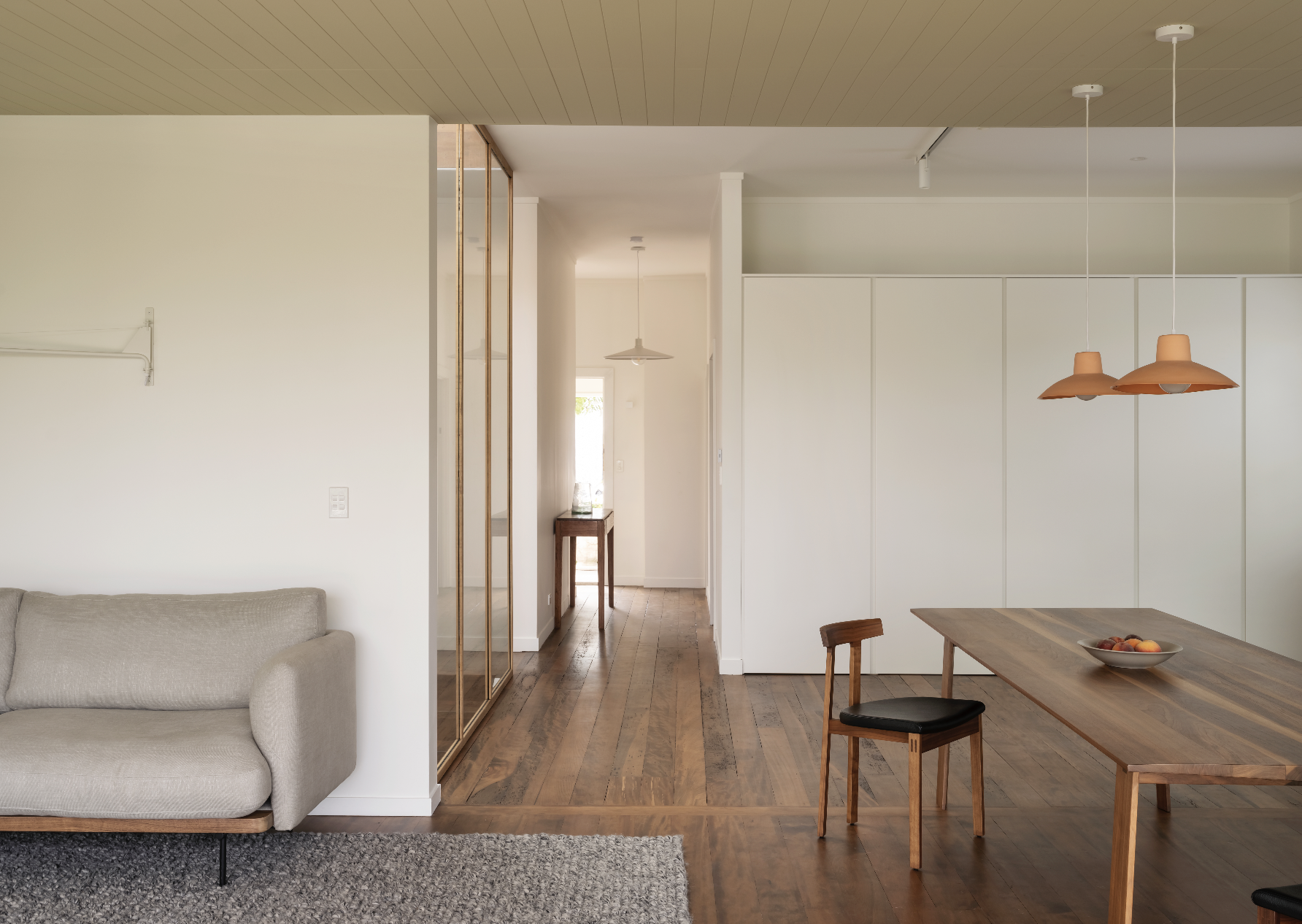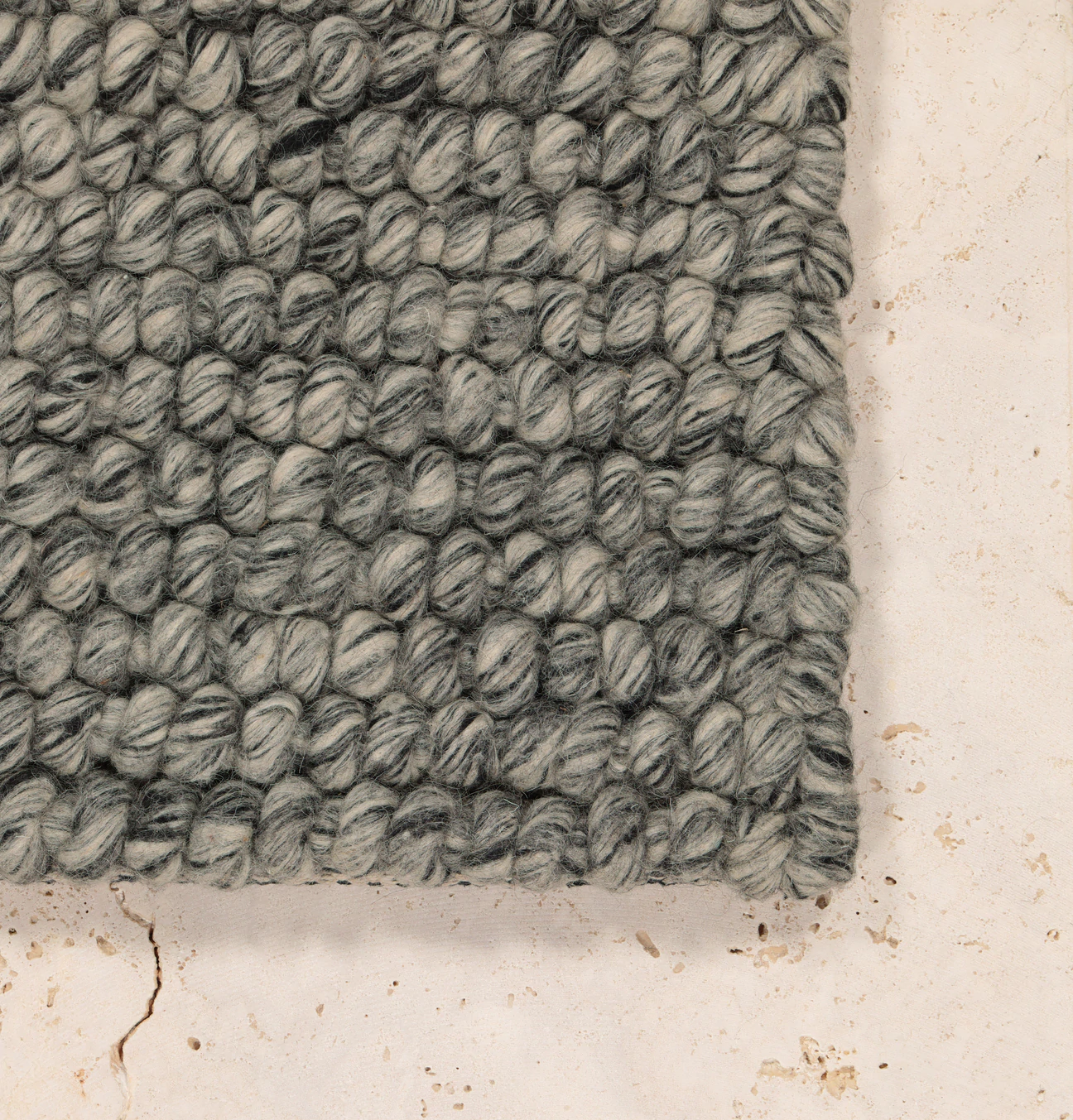 Noughts Weave - Charcoal
If you're after serious texture this is the rug for you. Made from a hand spun felted wool blend, this rug is best suited to lounge rooms, bedrooms & studies – spaces requiring a warm, versatile & cosy texture which adds depth and character to the space.
Noughts Weave - Charcoal