With a keen eye for creating and pairing objects that merge the beautiful with the utilitarian, Kalon Studios in Los Angeles are a design practice we feel in tune with. Working mostly with wood, Kalon's furniture is built by master craftsmen in the United States using a mix of traditional and highly technological methods. From here, their practice expands to include softer furnishings and finishing touches. The overall result is a calming space of simple, functional forms that offer a quiet, understated aesthetic.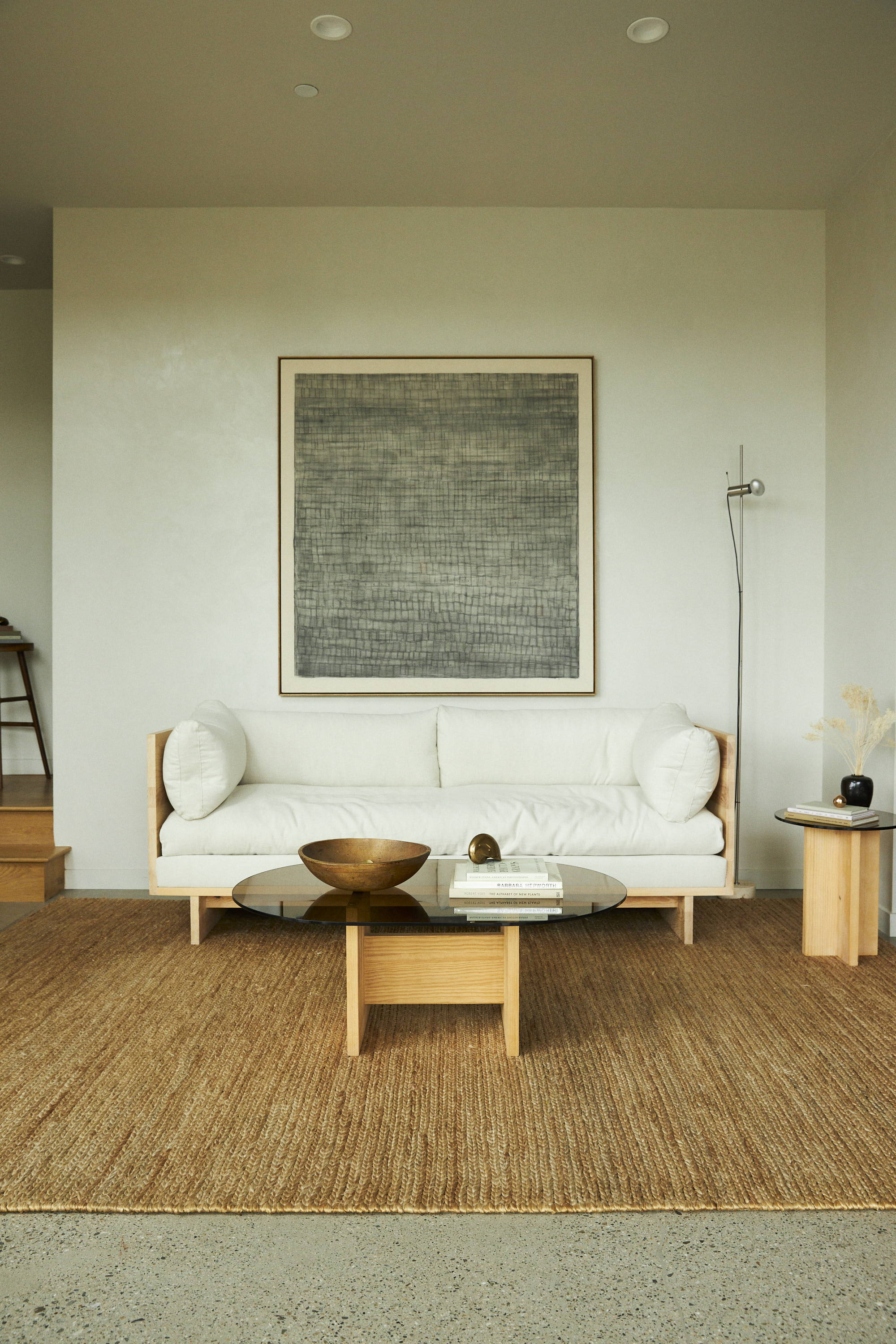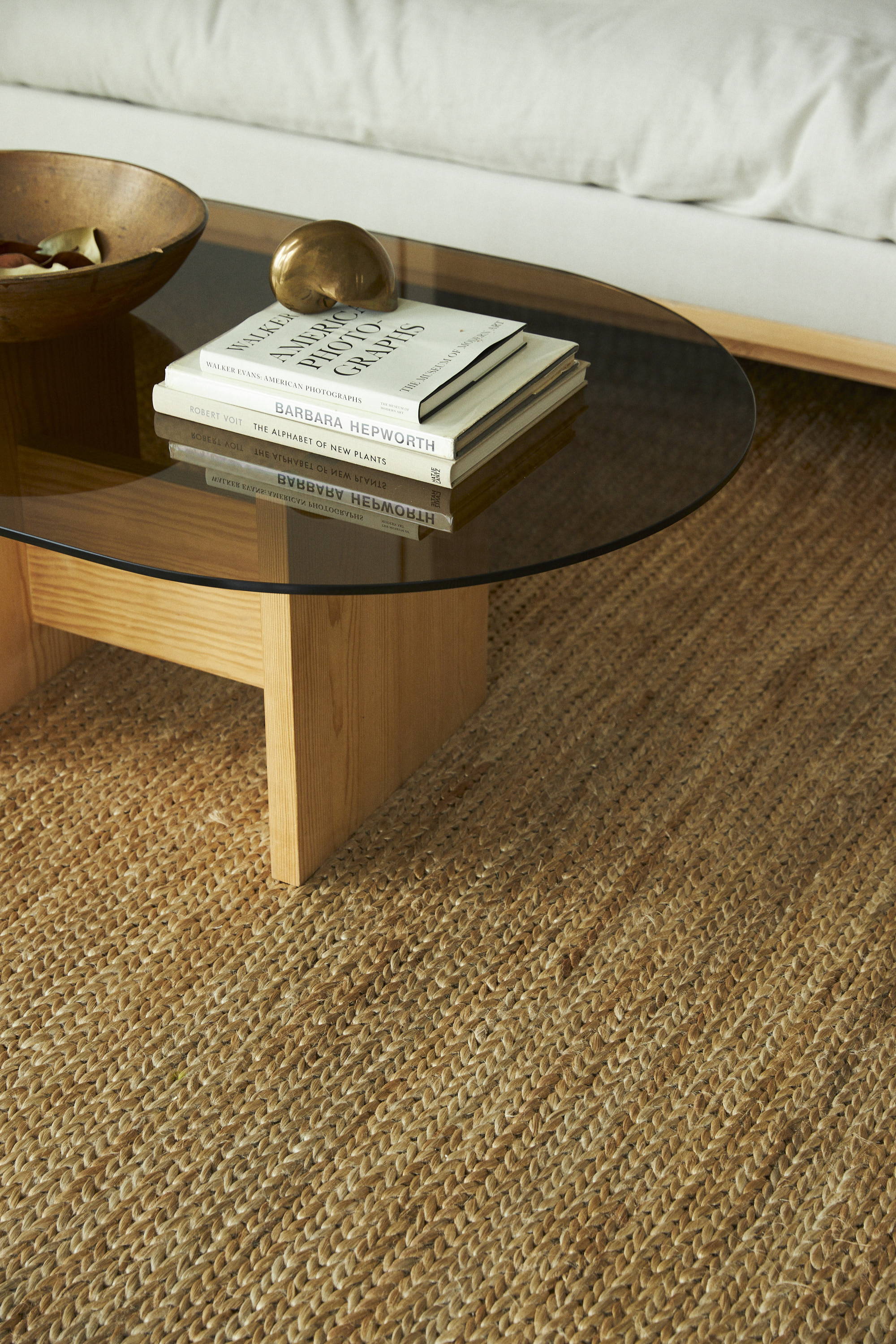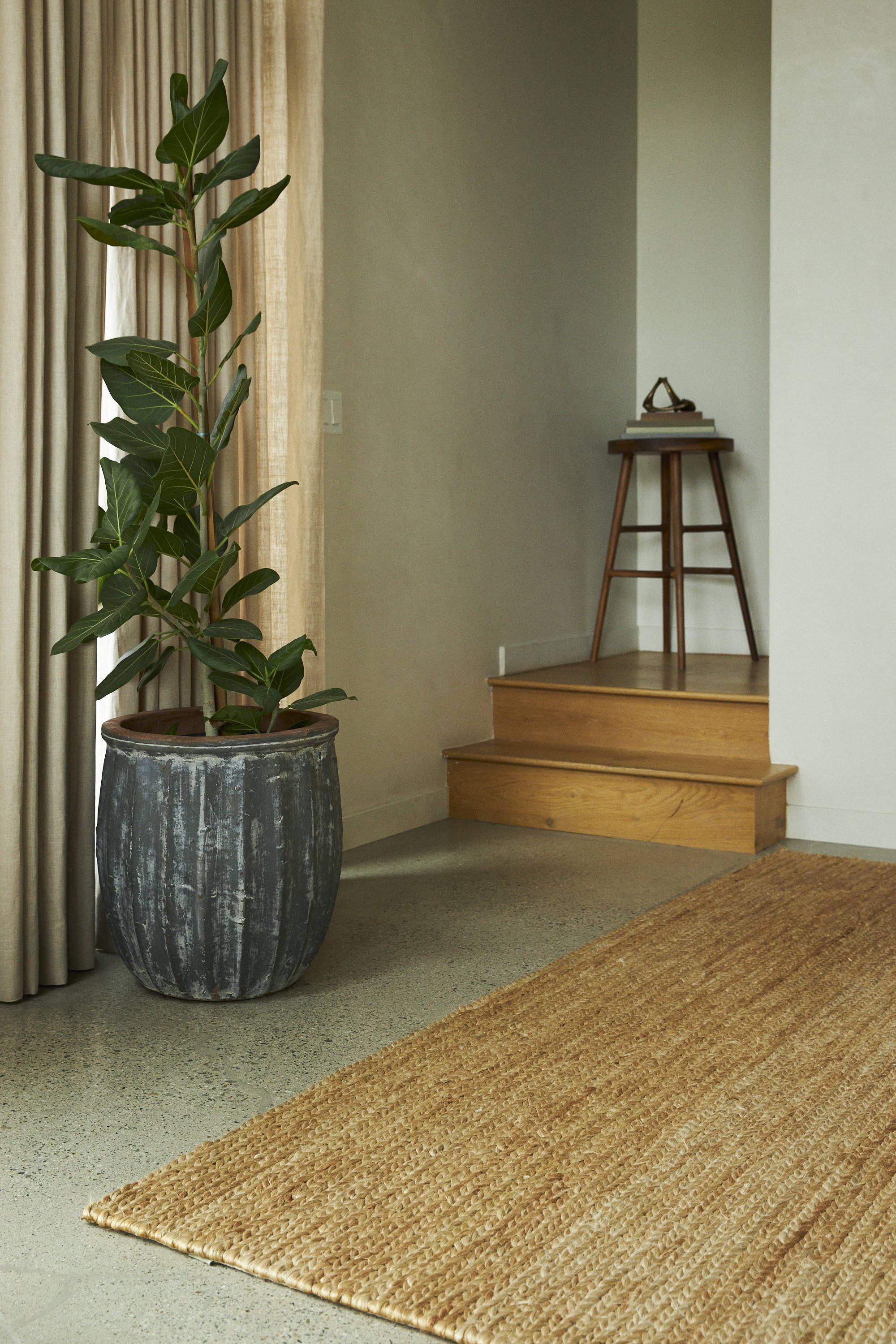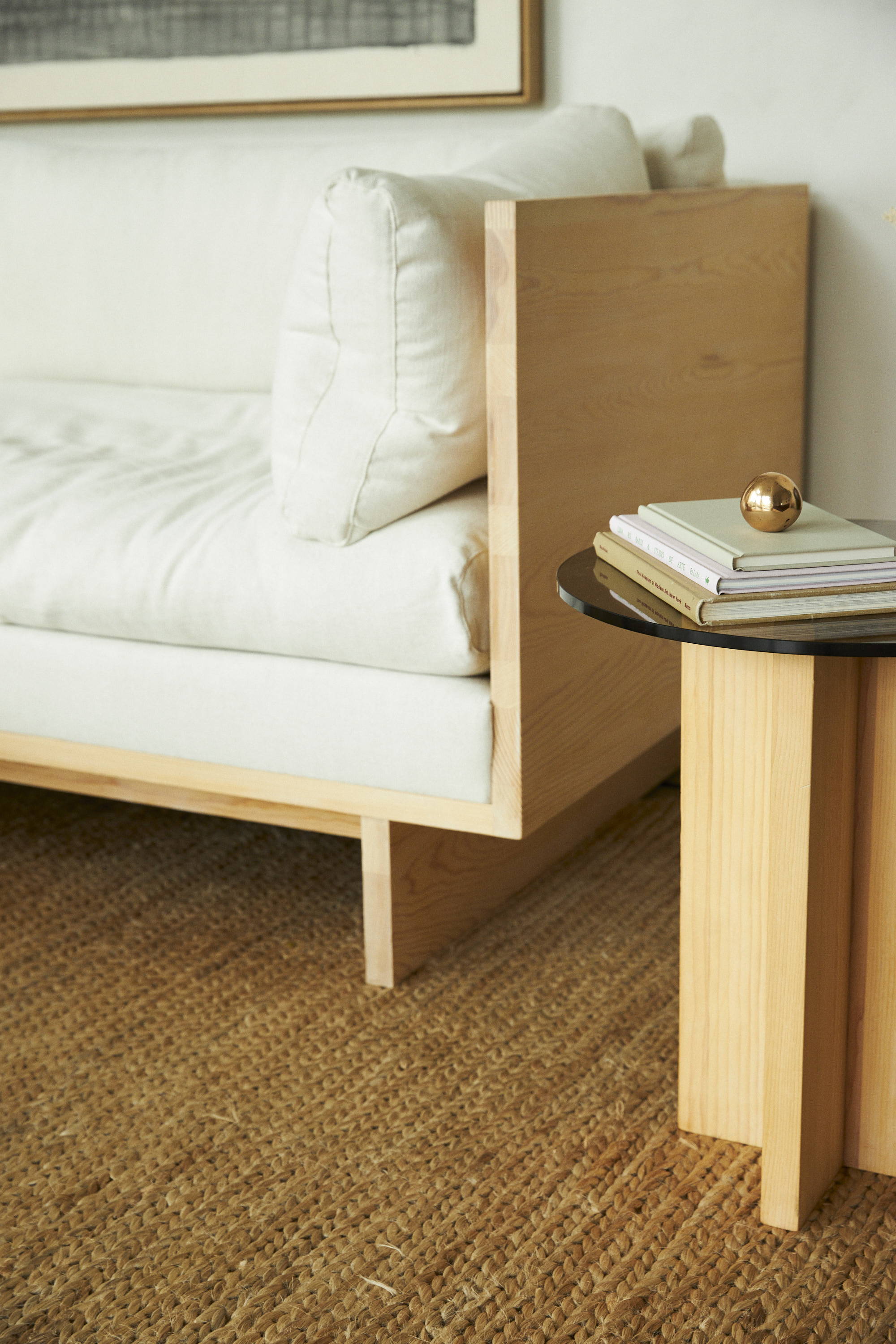 We speak to Kalon Studios founder Michaele Simmering about holding space for objects that usher in new standards of practice.
What does the texture and fibre of the Pony Braid rug add to your space?
The objects that we surround ourselves with have the power to impact the way we feel and the ways we live. Nature and natural materials are always a primary inspiration for Kalon. We carefully select the objects we show in our space and, as with our own work, we strive for pieces that amplify that bond we have with nature. The Pony Braid rug brings a lovely warmth and luminosity to the space. It has a gorgeous heft and texture.
What are some favourite qualities of the rug, and the brand Nodi that you appreciate?
There's a statement I love on the Nodi website: "We are obsessed with simplifying, reducing objects to their raw, essential form - not taking away their essence, but rather focusing on what the essence really is." This thinking is actually at the core of our own design practice. I appreciate that crossover between Kalon and Nodi. In particular, Nodi's focus on integrity and natural fibers resonates.
Are handcrafted / artisanal objects important to you, if so why?
There's a huge void in the market when it comes to beautiful, timeless pieces that are made with uncompromising integrity. People are overly used to synthetics and cheaply made products that look perfect when new but don't last long. It's easy to forget that even these products are made. We've become completely detached from the source of things. Handcrafted pieces, like natural materials, have inherent variations and imperfections that lend an intimate, inimitable beauty. At Kalon, our mission is to offer expertly crafted pieces that are sustainable and have a contemporary design appeal and relevance. Pieces that underscore making and highlight materials. In this way, we hope to shift market trends and usher in new standards that are better for the planet, the people involved in production.