"sinking our toes into a plush field of marigold..."
Mexico City-based writer, curator and mother Su Wu looks at the world with eyes that are only hers, and her response to her findings always seem to shake a new perspective. Founder of exhibition project Casa Ahorita, Su has an extraordinary ability to bring people and their objects together to create fresh and unique energies. Merging contemporary design with craft, Su's invites us into her home. Shared with her husband, artist Alma Allen, and their two children, it is a space where Su and her family, along with their pets, walk barefoot and take pause, surrounded by curiosities that spark deep, and often humorous, storytelling. Our Bamboo Silk Rug in Marigold gives a subtle glow to one of her living spaces, speckled with market finds and personalised gifts from friends.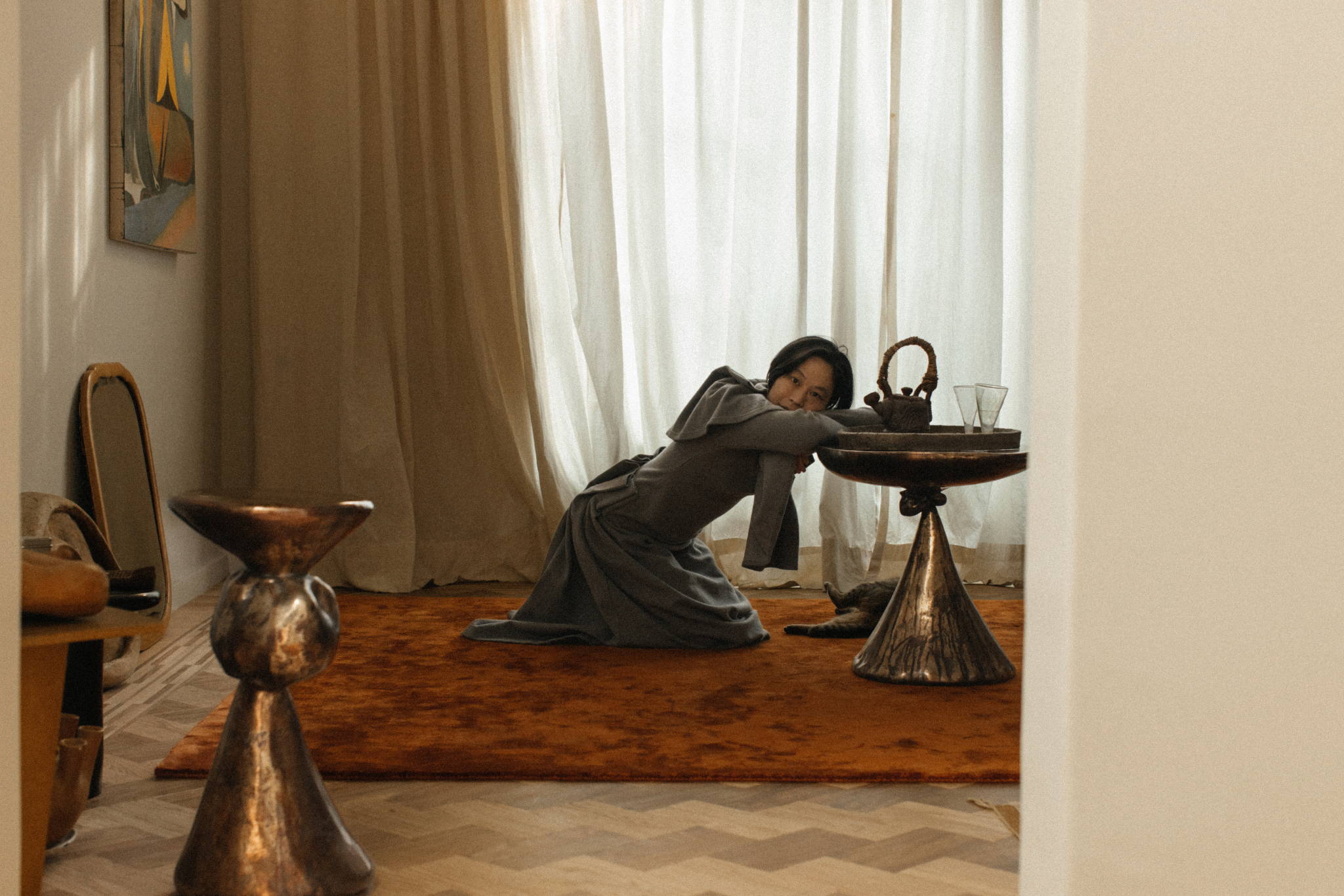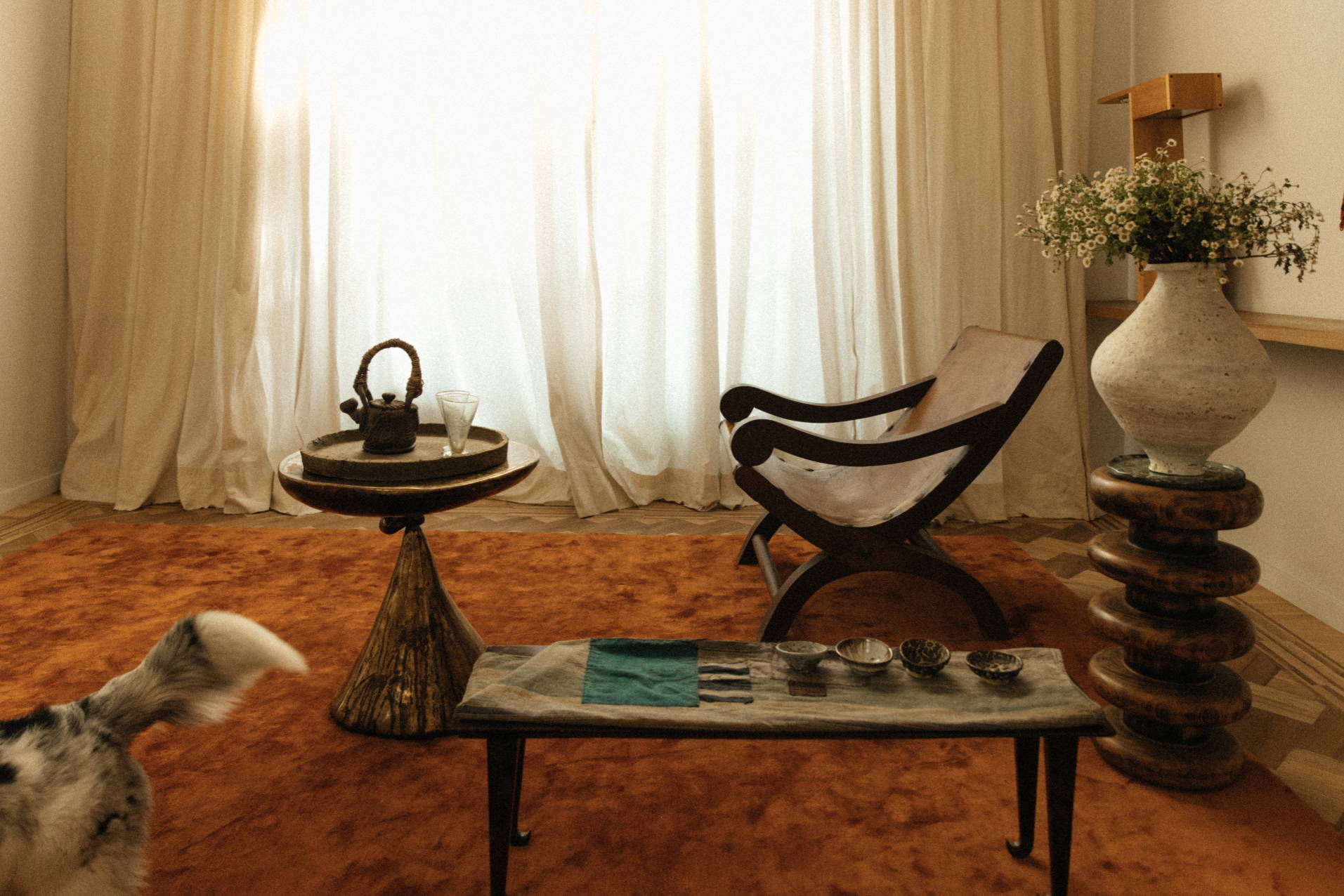 How does it feel to walk and roll around on silk bamboo?
We've always been a shoes-off, barefoot family, but until now it's always felt like a bit of a wild thing, and not so much an inclination to pleasure and comfort, the joy of sinking our toes into this plush field of marigold.
Why is it important to you to have handcrafted objects around you at home?
You know, I don't actually know if it is important to have handcrafted objects around me. I mean, it's not the very fact that they were handcrafted that matters. Like, as Glenn Adamson has so brilliantly pointed out, the first nuclear bombs were handcrafted. But I am very interested in inefficiency, in excessiveness – it is probably one of my driving preoccupations of my life – and often I think these qualities come out the most in handcrafted objects, like, in the excessive time and care that went into making them, and in the surfeit of beauty and attention that exceeds simple usefulness.
How would you describe your home?
I live in Mexico City, in a former theater that I am slowly renovating to be a city house for my family. Everything is a bit ad hoc, a bit in progress, and it'll be a lucky life if I am saying this same thing forever.
"I am very interested in inefficiency, in excessiveness — qualities that come out the most in handcrafted objects."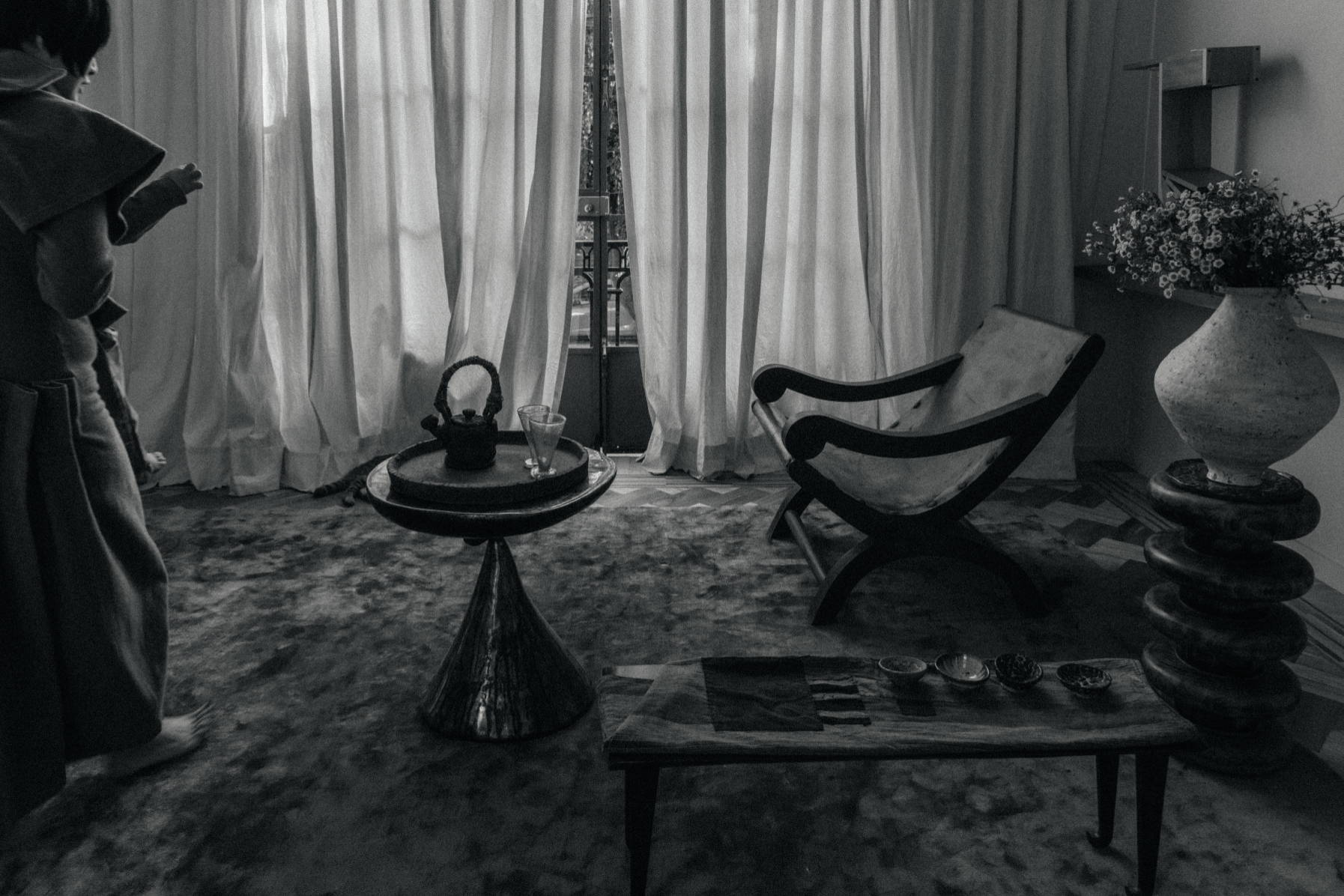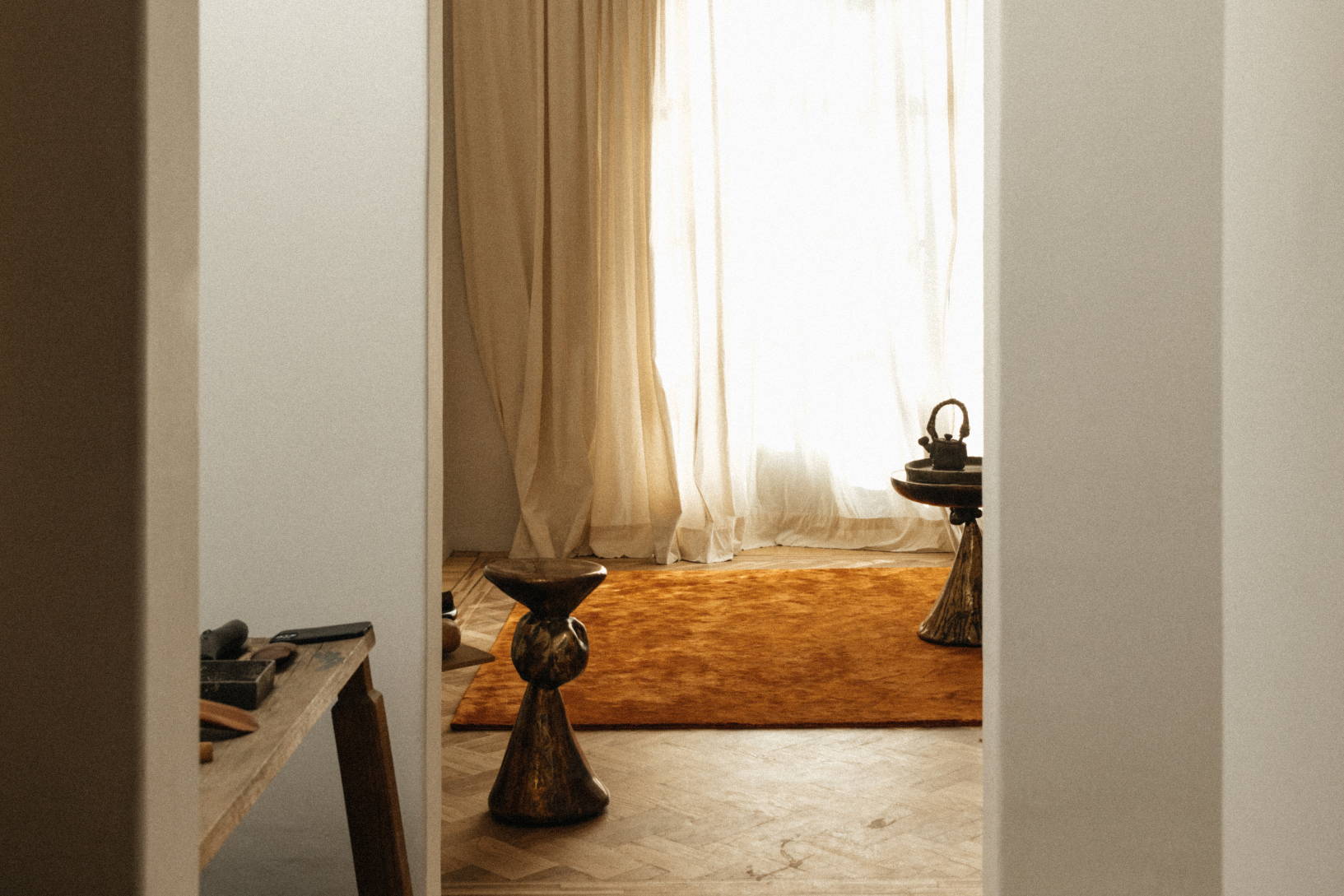 View our Bamboo Silk + Wool Blend Rug in Marigold online here.