At Home with Ally Carey, Bondi, Australia.
June 02, 2022
Photographer, copywriter and content creator Ally Carey recently renovated the first phase of her apartment in the Eastern Suburbs of Sydney. Along with partner Will Tresidder, they wanted to create a space of comfort, relaxation, love and calm.
We spoke with Ally about how her home makes her feel, recent buys and what influences her purchasing decisions.
What does your home mean to you and how does it reflect the things that are most important to you?
Home to us is a place of comfort, relaxation, love and calmness. It's the place that gives us stability amongst the madness of everyday life. It's the place where we cook, listen to music, laugh, entertain, hang-out and rest. It's our sanctuary.
How would you describe your interior aesthetic?
We love a mix of art deco, modern and vintage.
You recently added our Mini Loop Rug to your living room, what was it about this particular rug that appealed to you?
We loved the colour and we were drawn to the gorgeous texture – knowing that it was going to be in a light filled room, we knew it would look amazing as the afternoon sun hit it.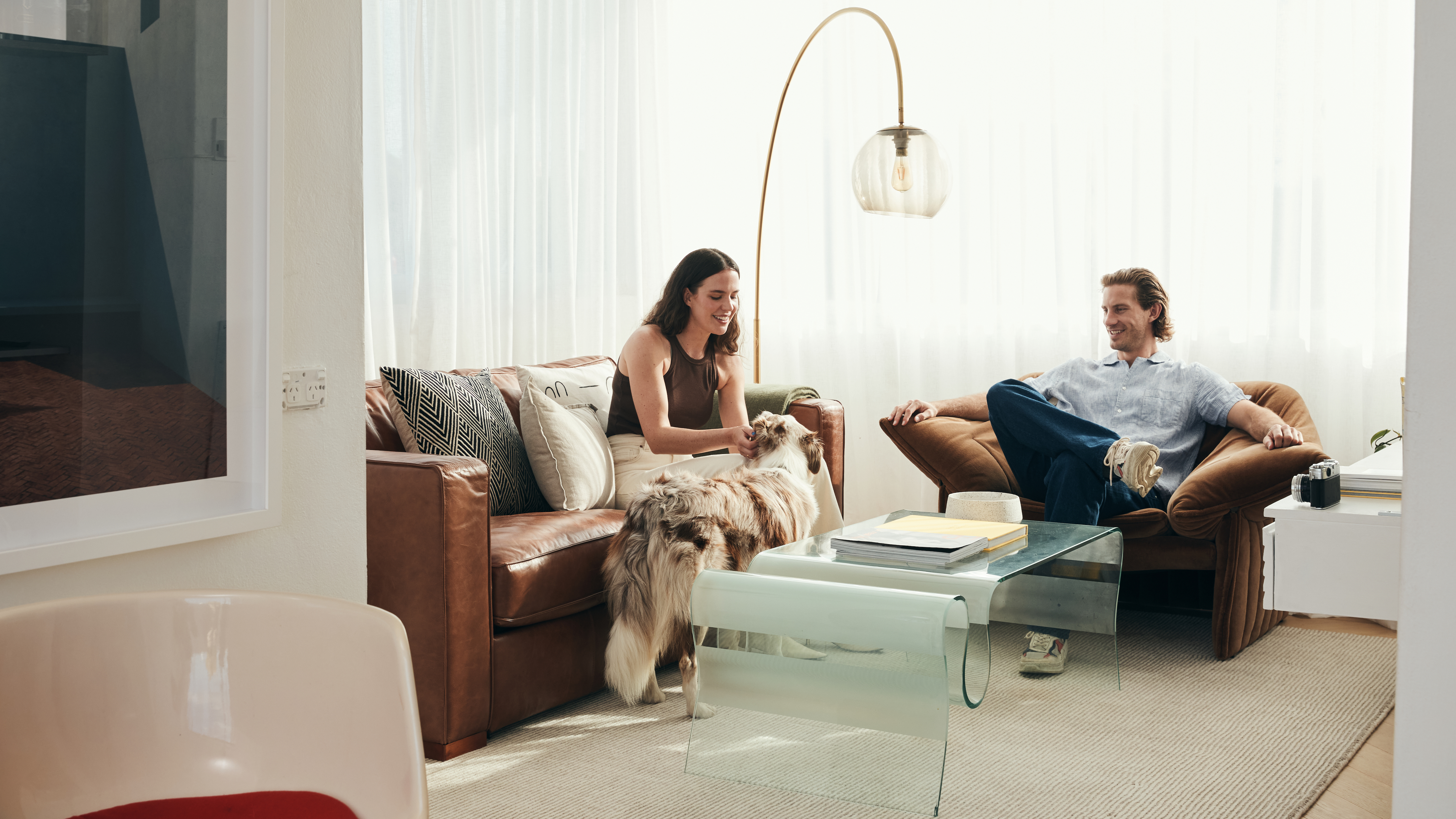 What kind of feel were you looking to create in this space? How have you worked to achieve this?
It's been a year in the making and we've finally finished stage one of this space. It's our entertaining space, so we really wanted it to fill warm and inviting. We have used warm tan tones, with accents of green, cream, beige and chocolate. We have mixed a new lounge and a vintage armchair with a vintage coffee table and of course, the Mini Loop by Nodi! The new curtains also add a layer of cosiness!
Your gorgeous dog Bowie is an important family member. How did he influence your rug choice?
We are very clean people and in turn, Bowie is too. Wool was the best fabrication for us with a dog and also within our entertaining space, as it's the easiest to clean, even if it is light!
How do the different spaces in your home reflect your different moods and the varying stages of daily life?
We work from home, so it's important to have spaces that we can truly disconnect. Each space of our home has a purpose. We're still in the middle of renovating, so time will tell how it all looks in the end.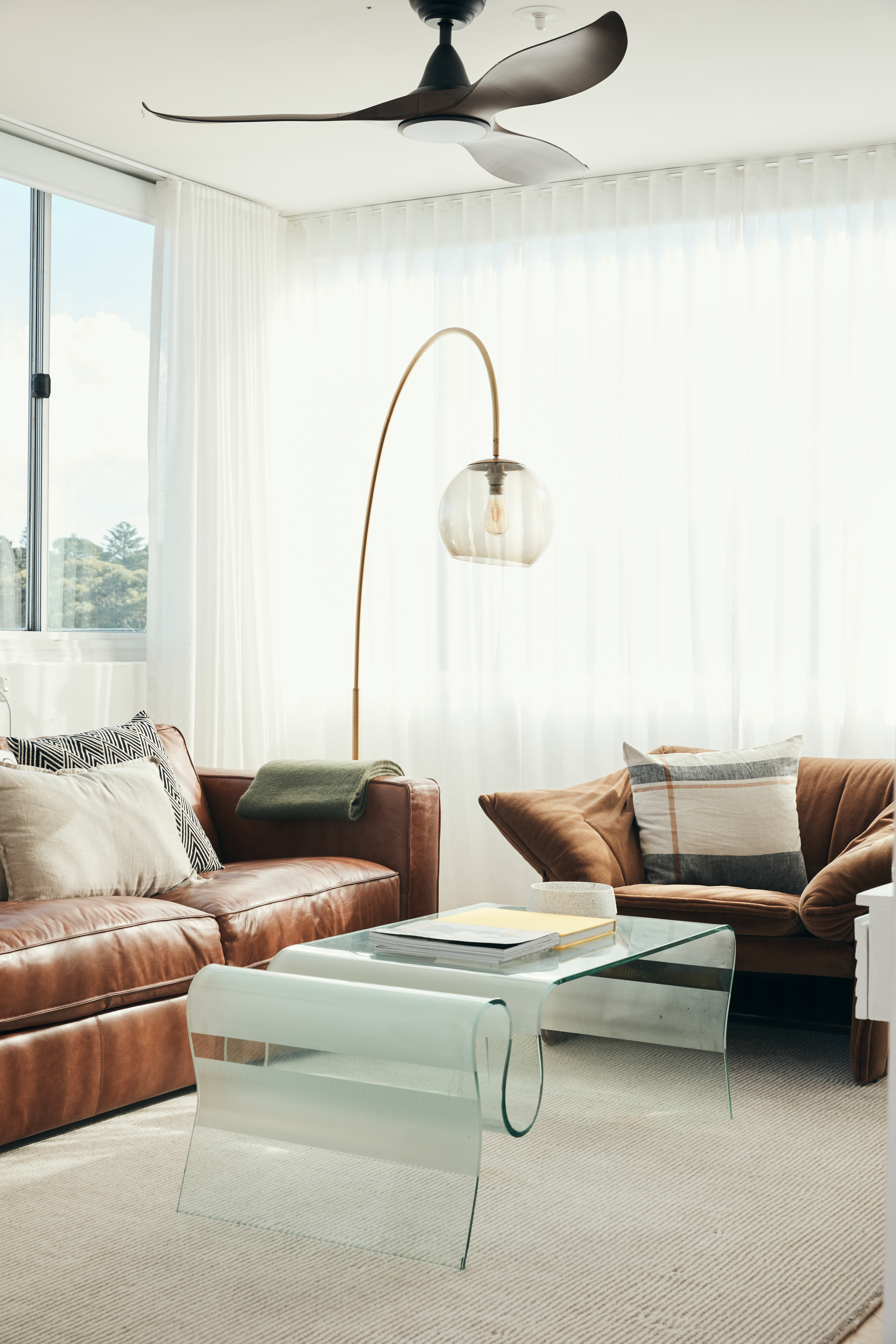 We hope that your new Nodi rug will become an heirloom piece for you to treasure forever, do you have other pieces in your home that hold this same quality?
Yes! As we love vintage furniture, I think these pieces will be heirlooms. We also are lucky enough to have Will's grandmother's air chair - it's a B&B Italia. We do have other pieces, which we used to have in this space, but we've had to put into storage for now, as we needed a pull-out sofa for this space to make it more functional.
Available to purchase online, or through District if you're Australian based.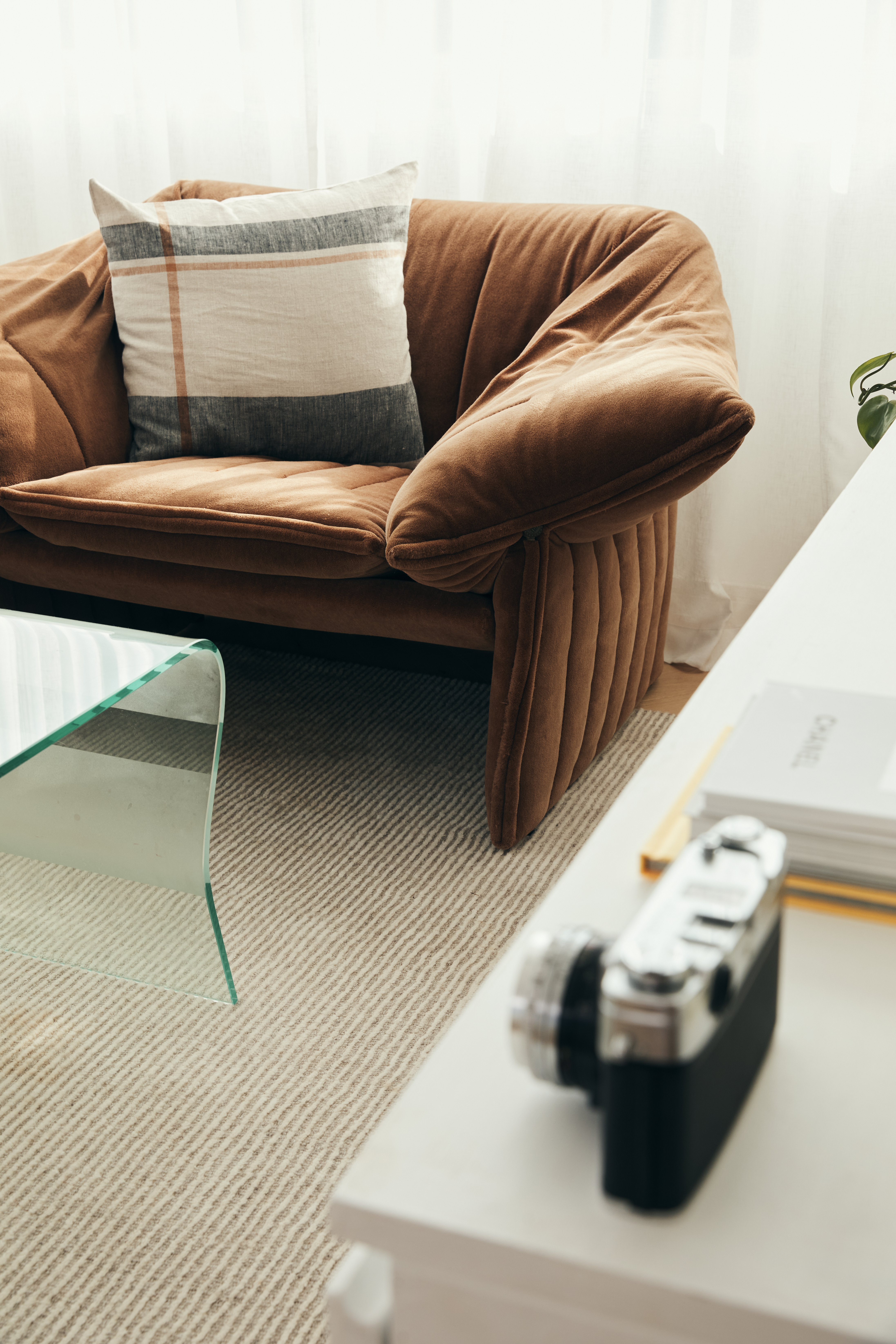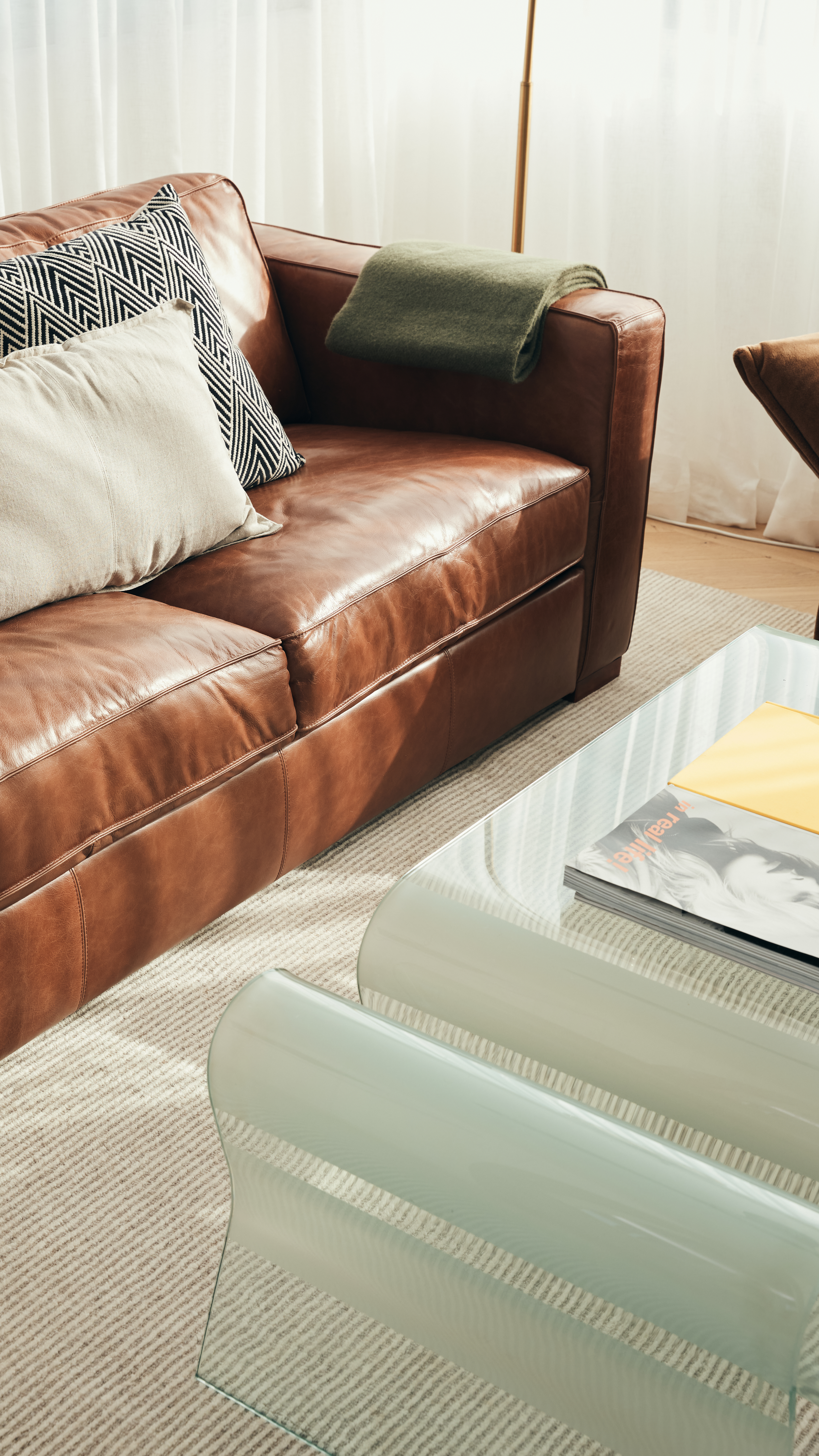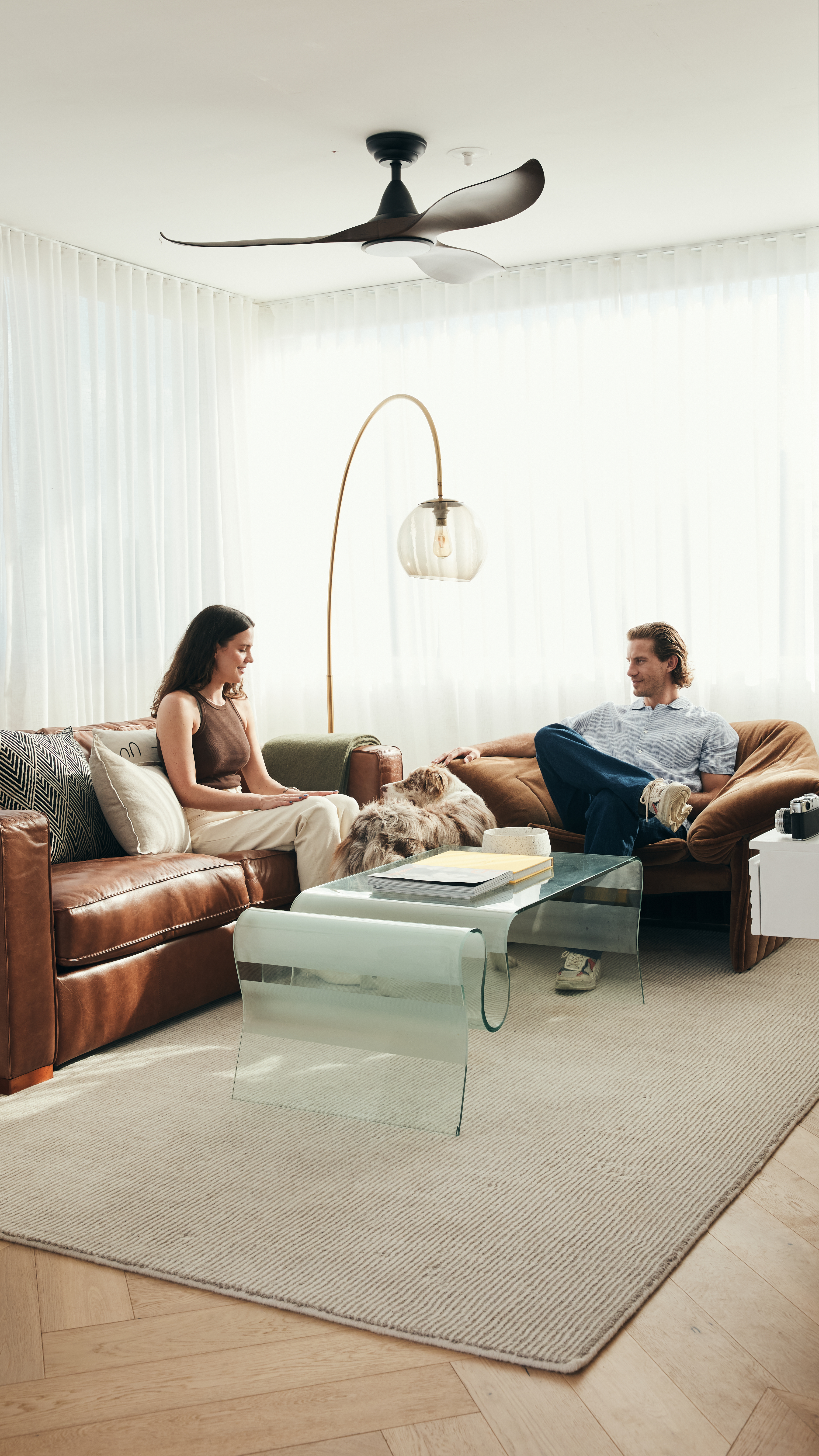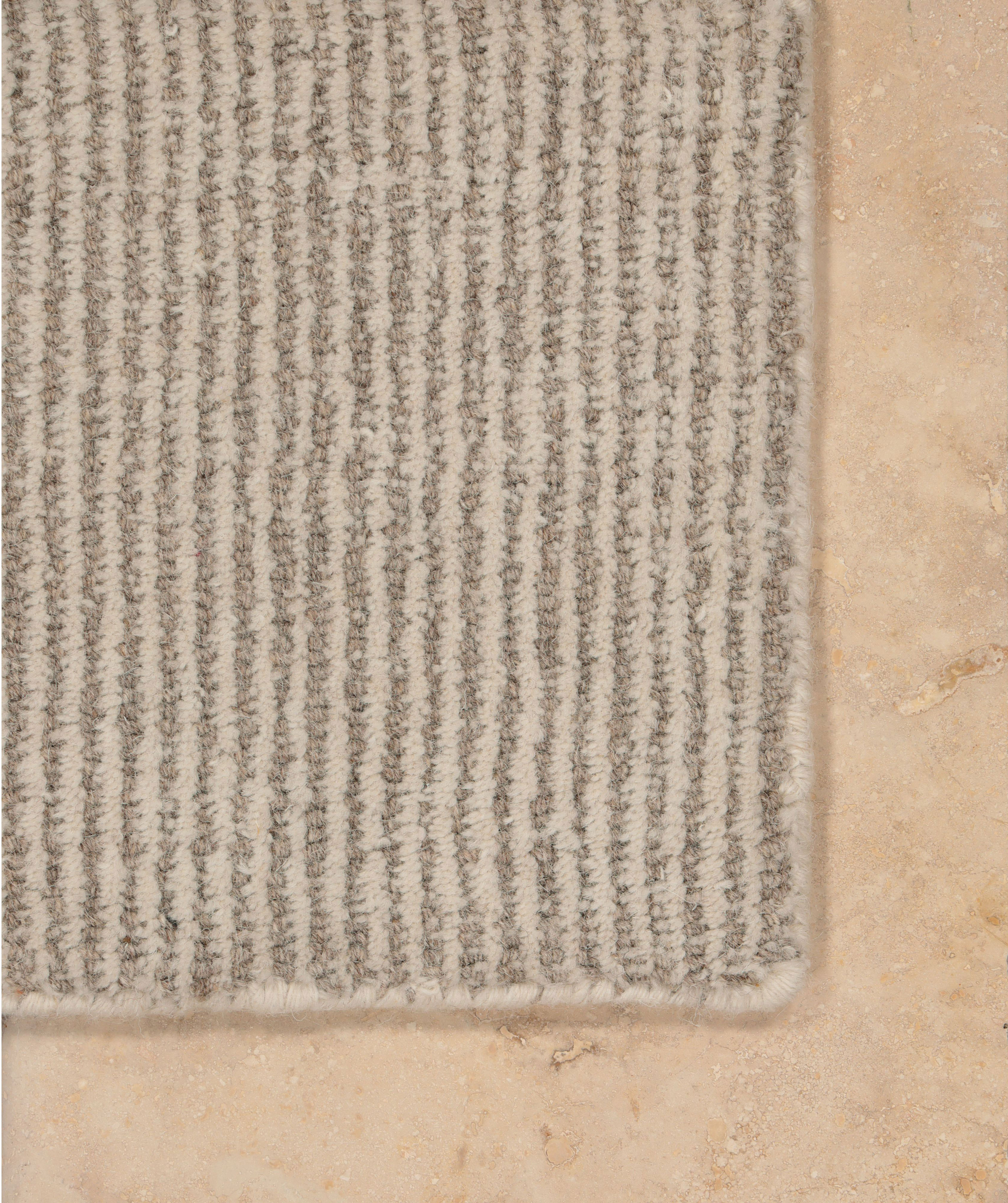 Mini Loop Wool
Made from pure wool, this best selling style is our hardest working, most robust all rounder. Low maintenance due to the short pile and contrasting colour, this rug is ideal for busy families needing a warm, soft and forgiving texture underfoot.
Mini Loop Wool