The Hall
A rebirth of a tired heritage hall located in Auckland, New Zealand has given way to a comfortable family residence that honours the timeless beauty of the original structure. At the helm of the project are owners Jess and Warren, whose vision it was to pursue a modern interpretation of historical charm.
The original bricks and enviable features are evident throughout, connecting both eras and ensuring a thread of continuity. "Keeping the exposed brick walls was a way for us to offer an insight into the integrity of the building. Our goal with the restoration and conversion of the Hall was to respect and honour the heritage - after all that's what made us fall in love with it in the first place!" says Jess.
Design
Dorrington Atcheson Architects
Photography
Duncan Innes
Location
Auckland, New Zealand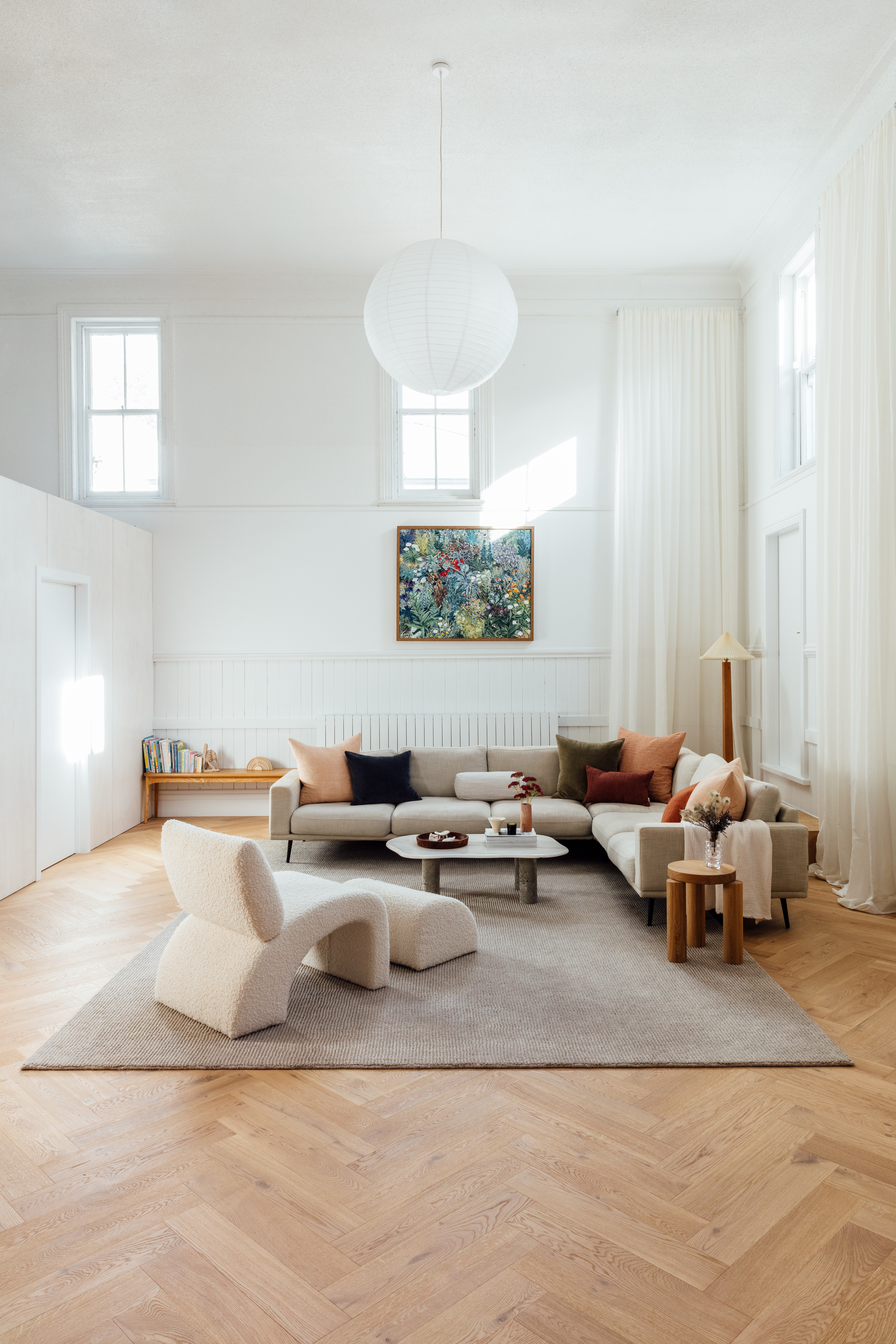 As the home began to welcome a new lease of life for Jess and her family, she was in search for rugs that could ground areas within the home and provide a sense of warmth. "The custom Mini Loop Natural / White for our living was the first piece of decor that I selected, and it created a very natural framework for everything that followed. The fact that it was made for the room really shows in the way it impacts how we use the space. It is where we sit and build blocks with our toddler, and the place where we kick up our feet and unwind in the evenings," explains Jess.
For the second guest bedroom, our Bamboo Silk in Moss helped to create an alluring presence within the space. "It is such a divine texture and colour, honestly, as soon as I touched the sample I knew I had to incorporate it somewhere. I wanted a rug that felt luxurious and timeless, the Bamboo Silk was perfect," says Jess
Passionate about creating a space that represented her and her husbands values, Jess notes the importance of choosing items that have minimal impact on the environment . "Our home is a place that represents us, so at the end of the day I want our choices within the home to reflect our beliefs in an ethical and sustainable future for all. These are beliefs that we share with Nodi and it feels great to have pieces in our home that will be loved and enjoyed for decades to come," says Jess.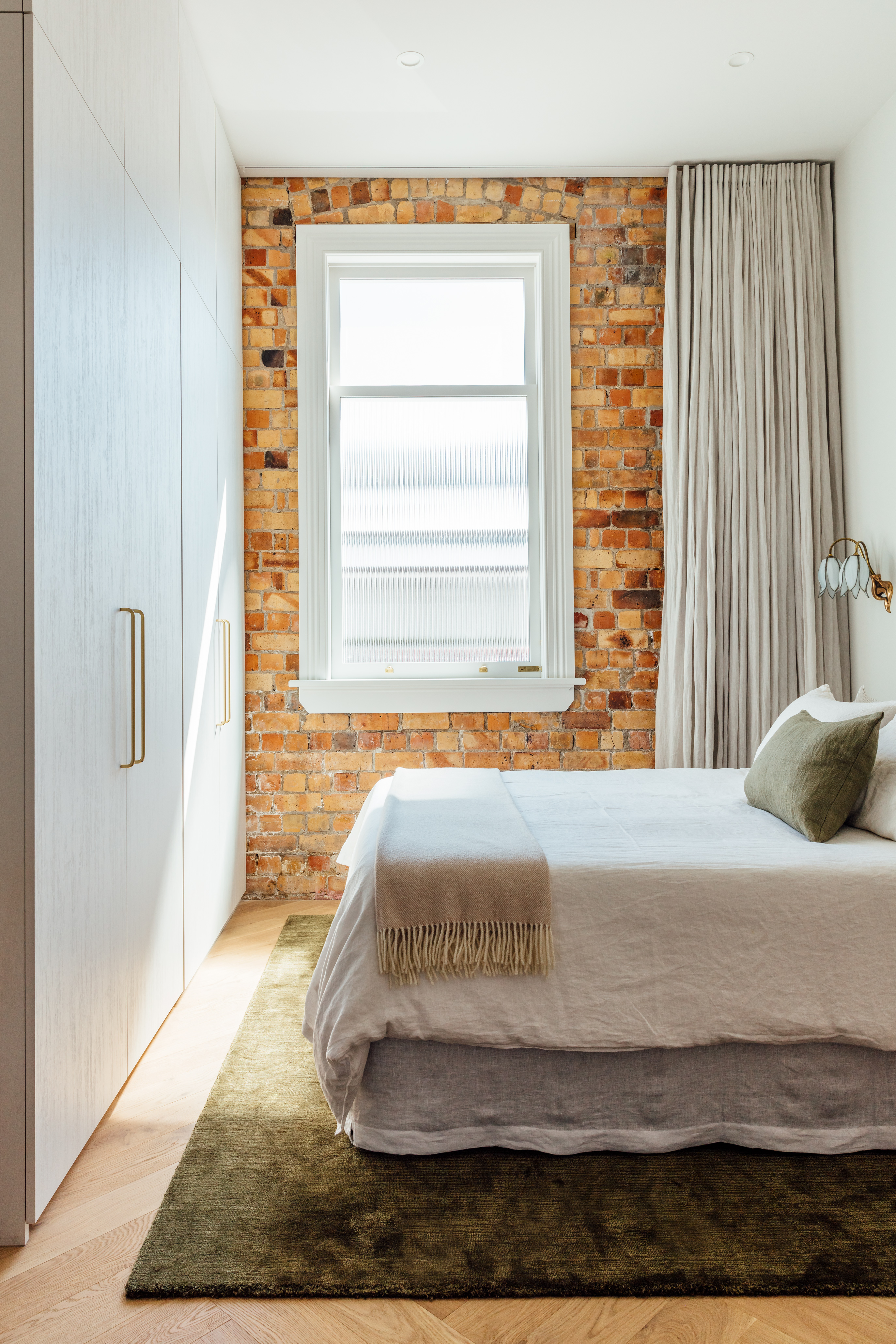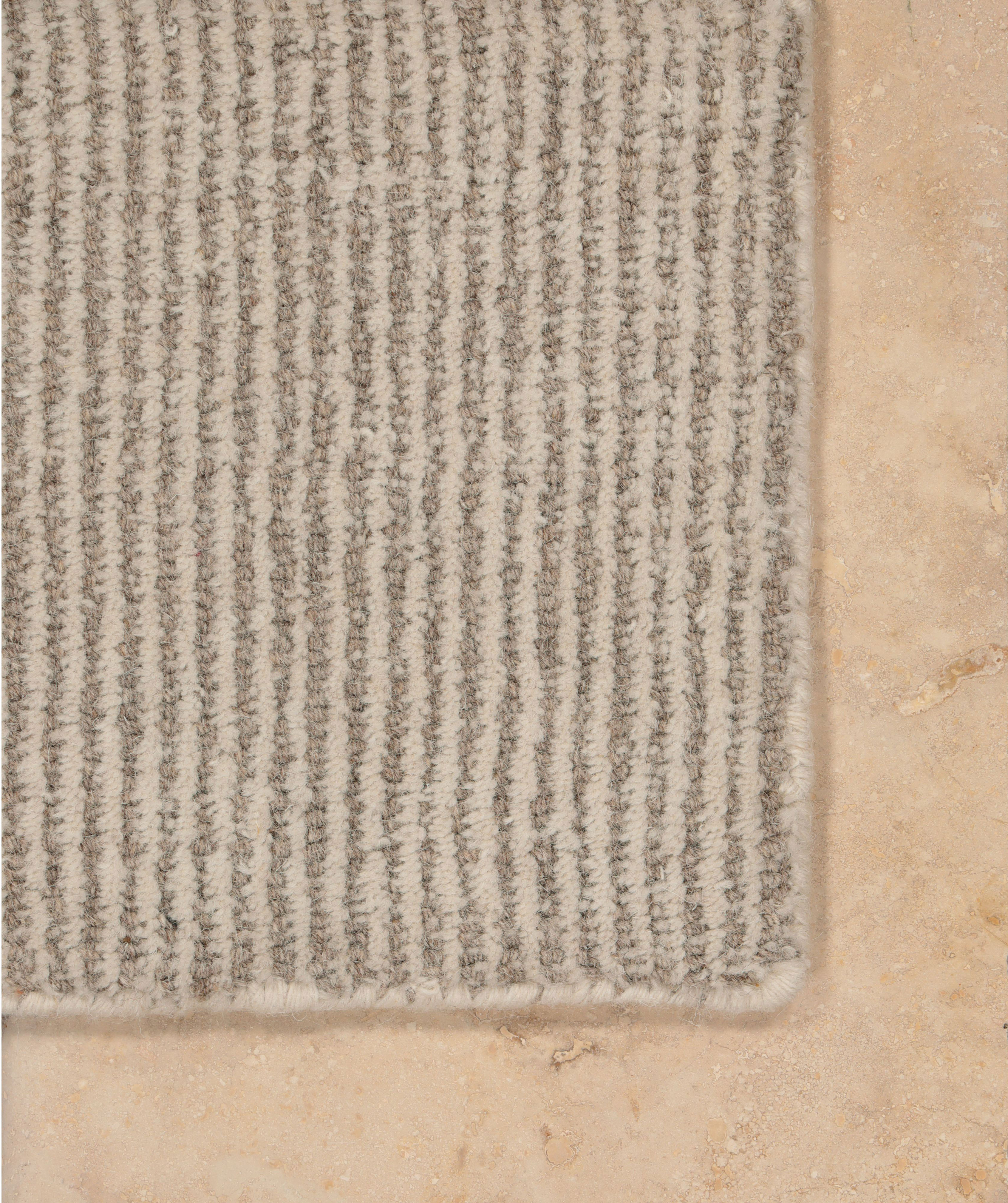 Mini Loop
Made from pure wool, this best selling style is our hardest working, most robust all rounder. Low maintenance due to the short pile and contrasting colour, this rug is ideal for busy families needing a warm, soft and forgiving texture underfoot.
Mini Loop
Interested in experiencing Nodi? Order complimentary samples or book a virtual consultation with our resident Interior Designer. It's entirely free of charge and includes drawings and plans from our designer following the call, specific to your space.