In the office of Tom Mark Henry
After meeting at university, Cushla McFadden and Jade Nottage established interior design firm TomMarkHenry in 2014. With a team of 11, the studio recently moved into a new office space located in Darlinghurst Sydney.
We sat down with Jade to find out more about the TomMarkHenry approach to design, and asked about the recent experience of designing for herself instead of the client.
"We have dreamt of designing our own office space for many years, so it was a very exciting process to embark upon. Being both client and designer is an interesting experience though and not one we'd rush to do again to be honest. The design process was great but moving and renovating, whilst juggling the normal workload was challenging, so we're happy to be in a space we love and have no plans to move again! Staying in our role as designer for our clients is certainly our preference."
Design
Tom Mark Henry
Photography
Si Kirk
Location
Sydney, Australia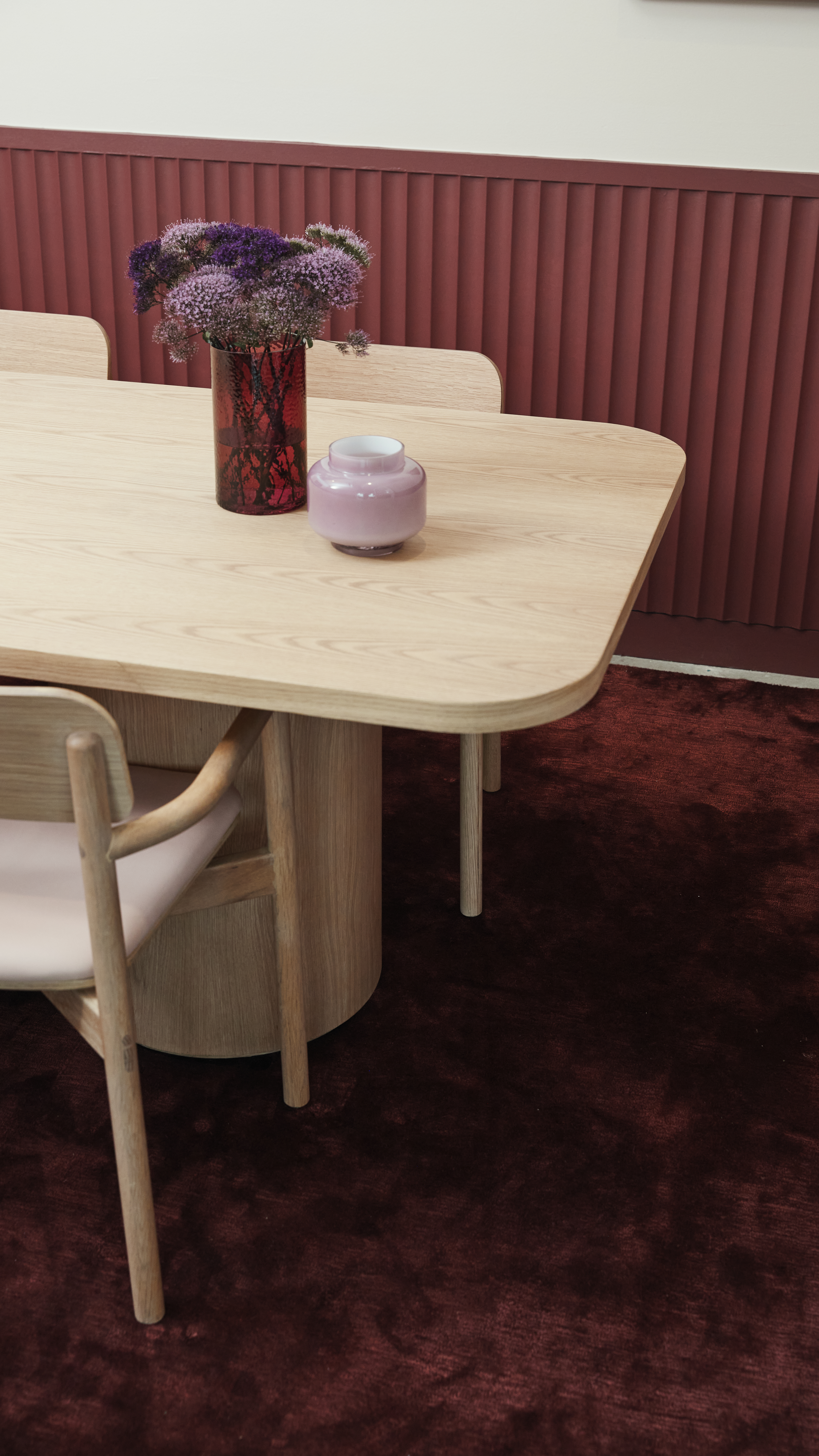 The vision was a timeless space that would endure, neutral enough that there wouldn't be an urge to change it quickly but with enough personality and detailing to speak to their profession and love of great yet practical design.
"We used materials that bring us joy every day, and showed restraint in other areas.. Finding this balance was key to the success and longevity of the design."
Concrete floors are offset with the warmth and luxury of a Nodi Bamboo Silk rug. "The rich Bordeaux colour is one of our TMH favourites, so it felt right to have it featured in our main boardroom. It sits alongside burgundy panelling and a gorgeous Hannah Nowlan painting, which creates a very striking palette."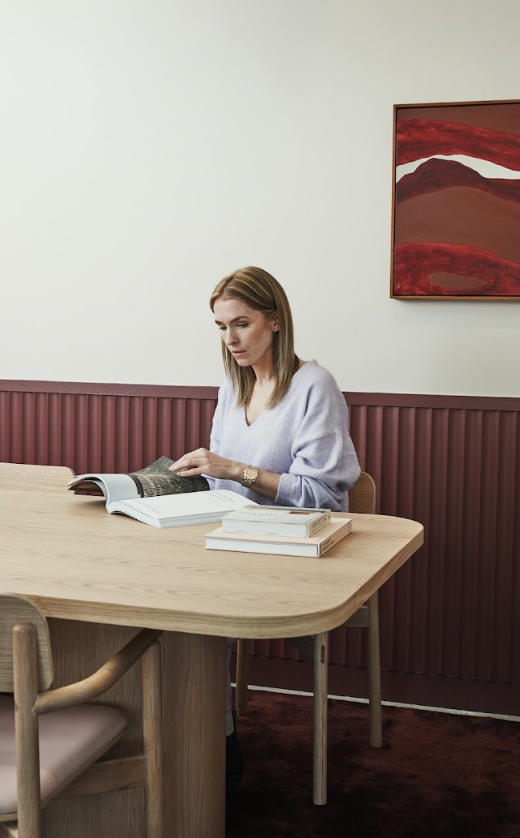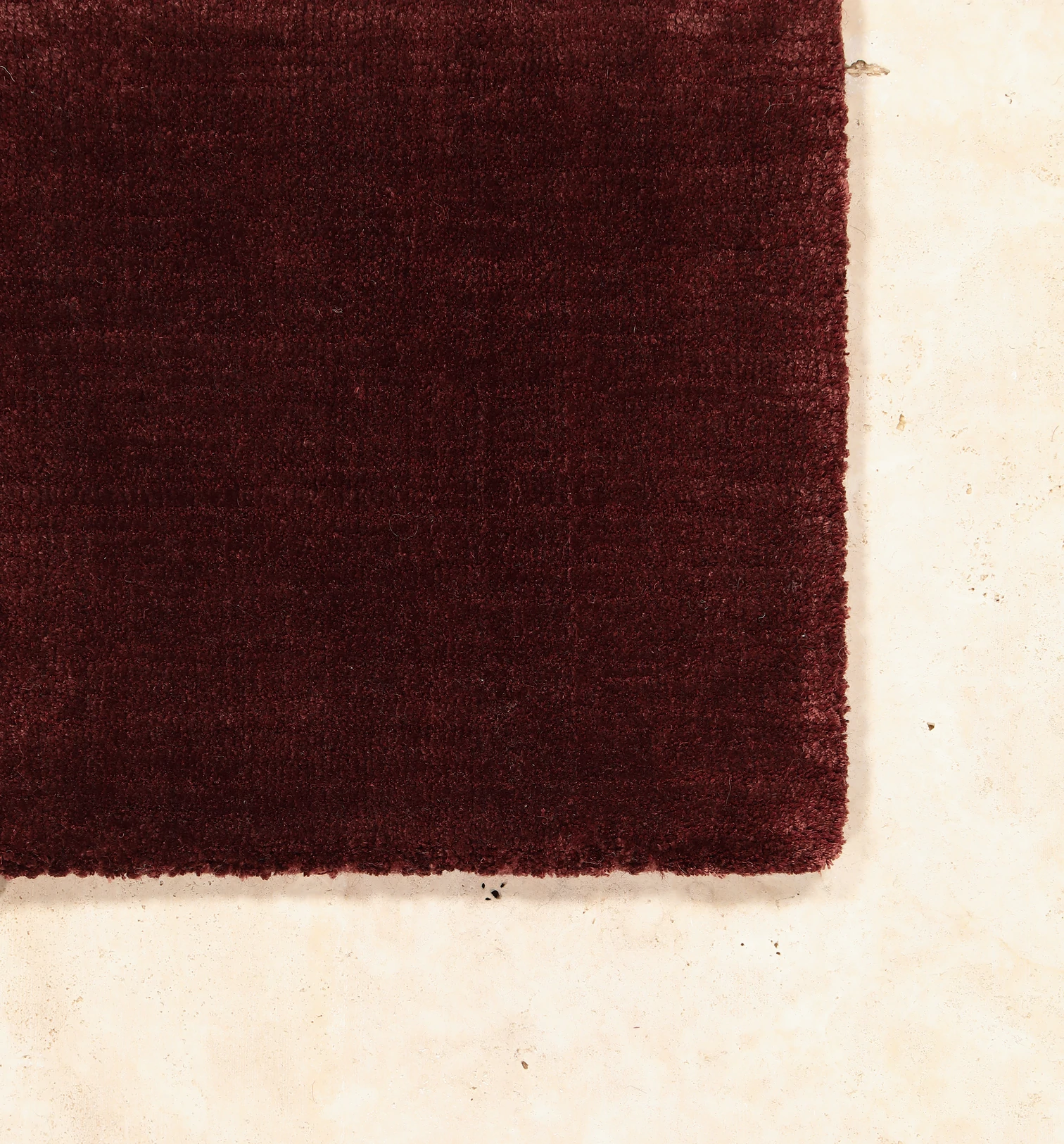 Bamboo Silk Blend
Made from a blend of the highest quality bamboo silk and wool- this luxurious rug elevates the space in which it sits, adding a lustrous, rich texture which changes depending on the light.
Bamboo Silk Blend
With the hope that visitors would feel warmth and a sense of sanctuary upon entering the boardroom, "This is our key boardroom where we meet with clients and our large team meetings", it was very important that it felt like a space you'd want to spend time in.
"The concrete floor paired with the richness and softness of the rug is honestly the perfect combination.. We couldn't have imagined a more perfect colour rug that feels intrinsically TMH."