Gibbons Co by Hannah Warren Interiors
Founded in 2015, Hannah Warren Interiors is best known for its harmonious material palettes and creative commercial projects. Director Hannah Warren brings expertise in both Interior Architecture and Interior Design which allows her to pick up projects from the initial planning stage and see them through to the final staging and styling. The continuation of Hannah's eye from start to finish ensures a seamless, consistent and elevated finish and she says each project is different according to the client's personality, preference and lifestyle.
For one of her most recent projects, Hannah worked with Gibbons Co in which she was briefed to create an open-planned space that felt welcoming to guests.
"To achieve this, we used soft timber tones and warm travertine with sheer linen curtains and cognac leathers. Combined, these materials created a super sophisticated, masculine setting," explains Hannah.
Design
Hannah Warren
Photography
Jono Parker
Location
Auckland, New Zealand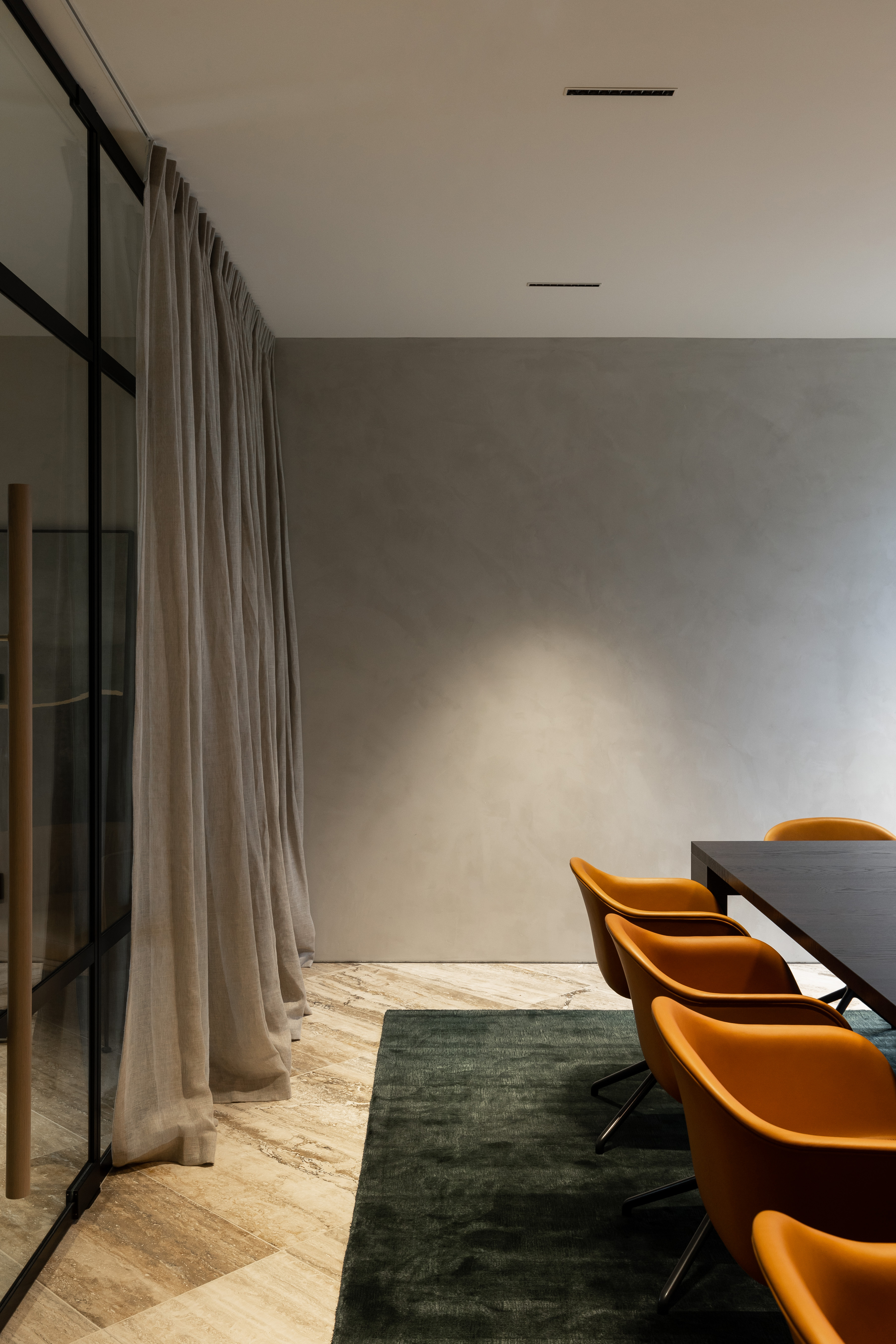 A Nodi Bamboo Silk rug was chosen for the space of which "the texture and sheen of the bamboo gives the space that level of sophistication we wanted in the boardroom. It is grounding and bold yet at the same time sophisticated and inviting. The deep green of the rug really complemented the Verde Alpi marble that was used throughout the space."
The large area rug sits under the boardroom table and softens the space; its calm and engaging nature invites staff into the room and creates comfort and warmth. Highlighted by the rich and luxurious materials used, the end result is a simple, elegant design.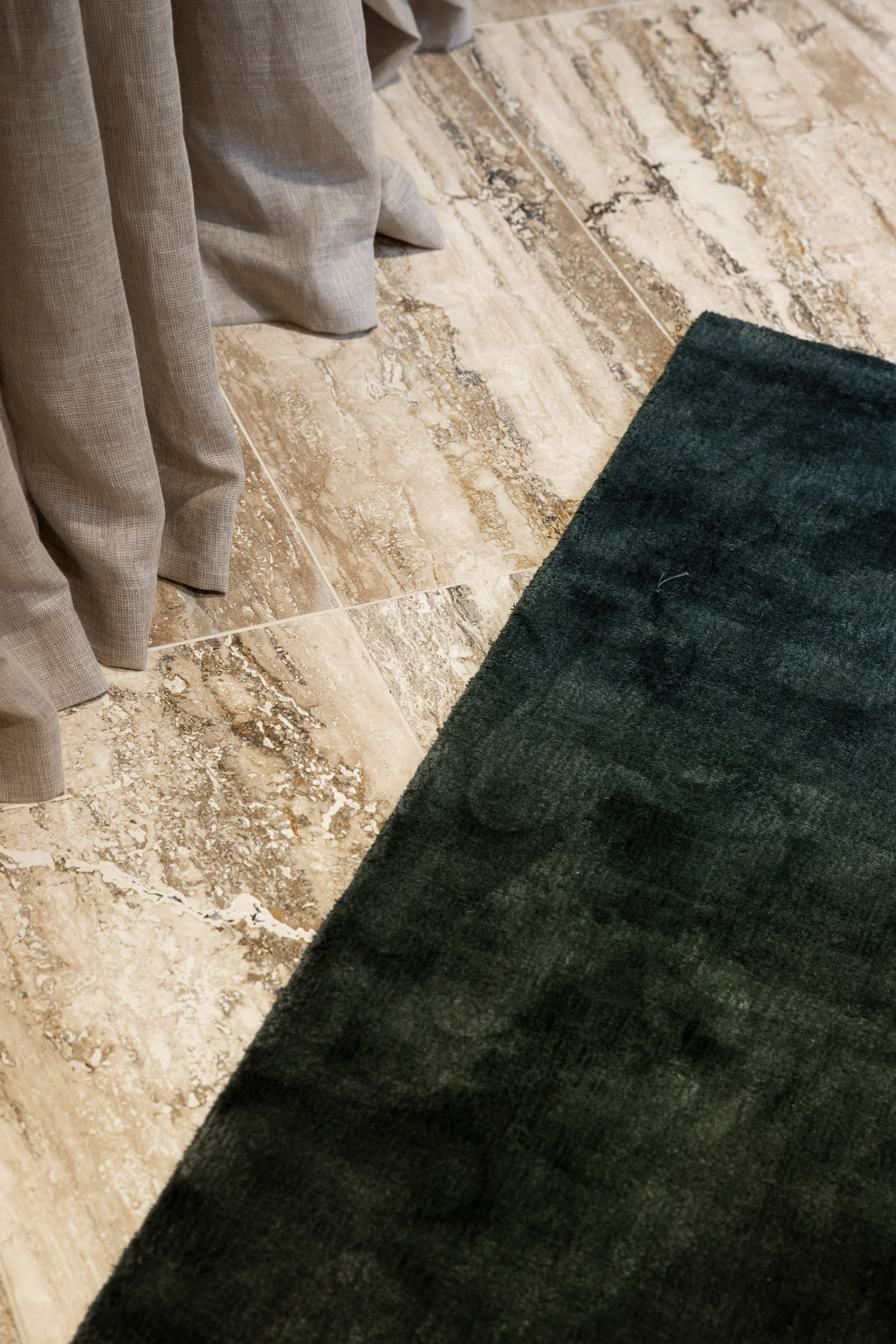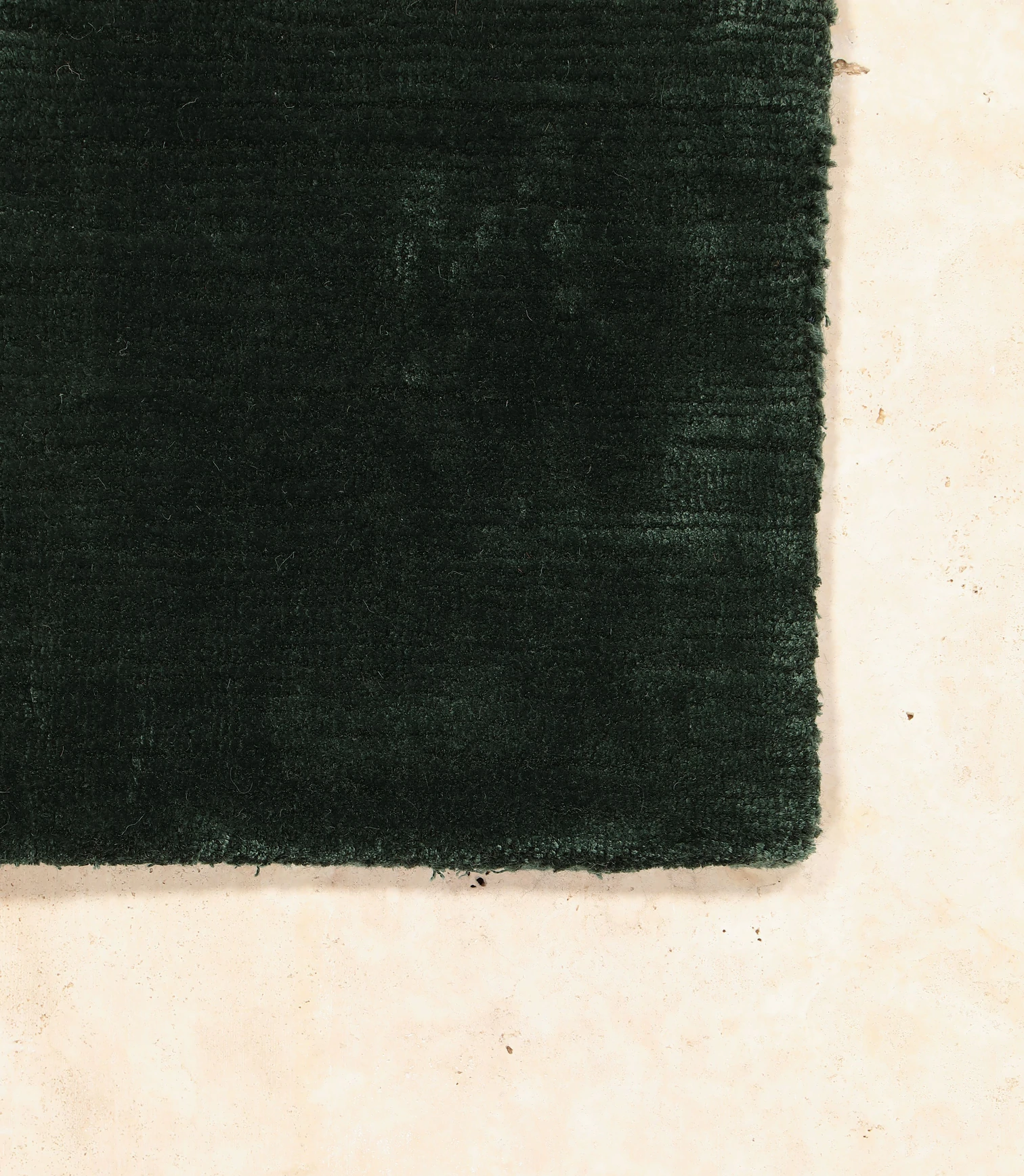 Bamboo Silk Blend
Made from a blend of the highest quality bamboo silk and wool- this luxurious rug elevates the space in which it sits, adding a lustrous, rich texture which changes depending on the light.
Bamboo Silk Blend