Forte Flooring Showroom
With a palpable sense of purpose, the flagship showroom of refined timber flooring company, Forte Flooring, provides an inspiring destination for both architects and homeowners. Helmed by acclaimed architect, Buster Caldwell of Wonder group, the showroom expresses the connection between considered craftsmanship and natural materiality. "This connection between flooring and forest can be lost when underfoot, and so our vision was to showcase the beauty of the living material amongst an otherwise neutral setting." explains Buster.
Design
Wonder Group
Photography
Jono Parker
Location
Auckland, New Zealand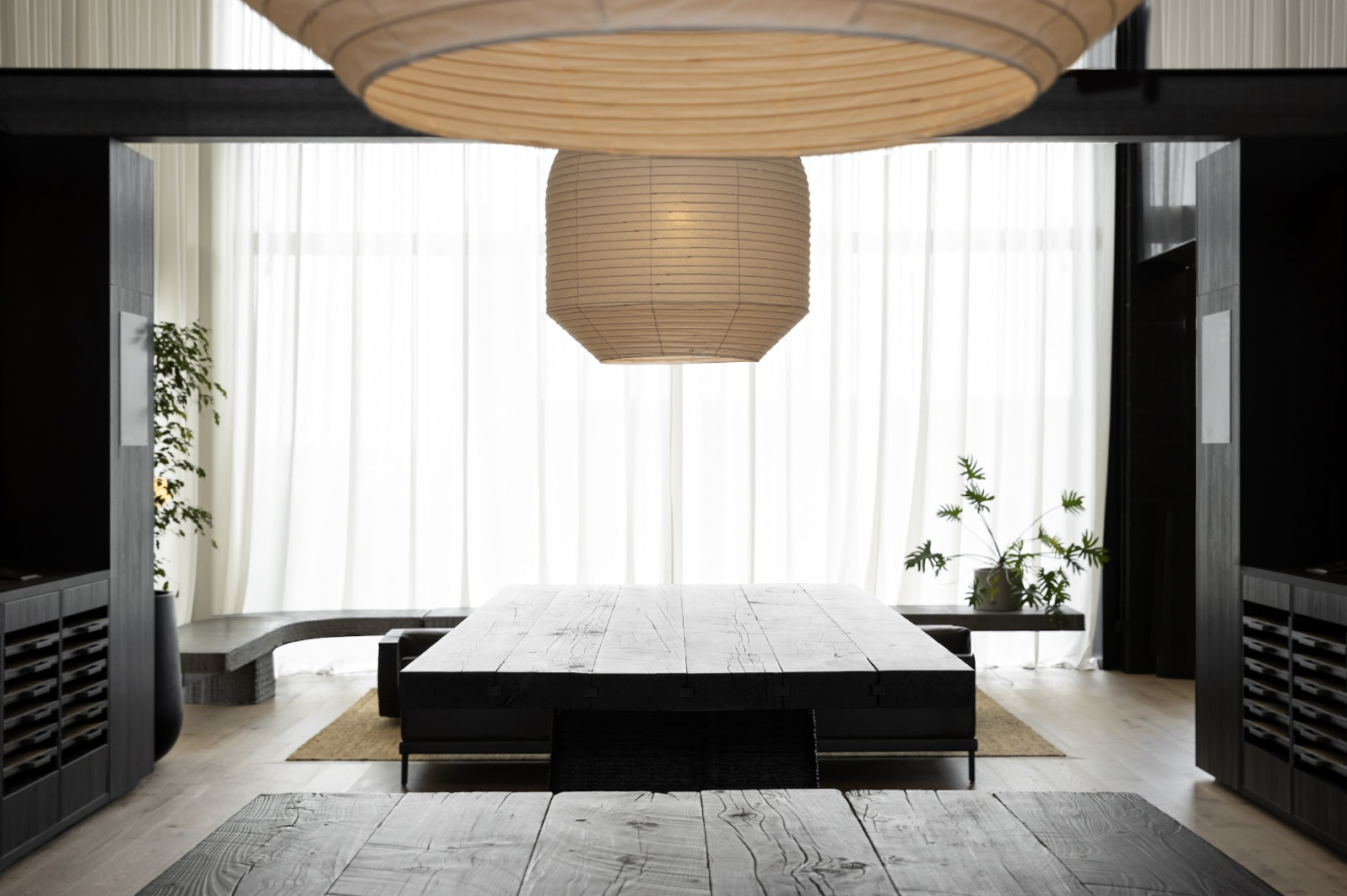 Cement and blackened steel cover the surfaces where timber is not featured, a deliberately minimal palette that doesn't let the focus stray far from the wood. "It's a simple layout. One that allows homeowners to browse solo or for larger studios to gather. All of the Forte Flooring panels are visible on an open display unit, easily removable to place on the ground and walk over. Larger feature samples on the walls and shopfront are used to show pattern, grain and detailing." notes Buster.
Within the showroom, the lounge is where homeowners can take a few minutes to collect their thoughts, or a space for architects to make decisions with their clients. "Selecting the key finishes for any project is a stressful task - and we can expect that more than a few guests are going to need some downtime. Although timber is warm, the shift in flooring finish to a soft fibre drops the energy right down. Stepping onto the woven jute lightens the feeling, a little moment for the neurons to slow."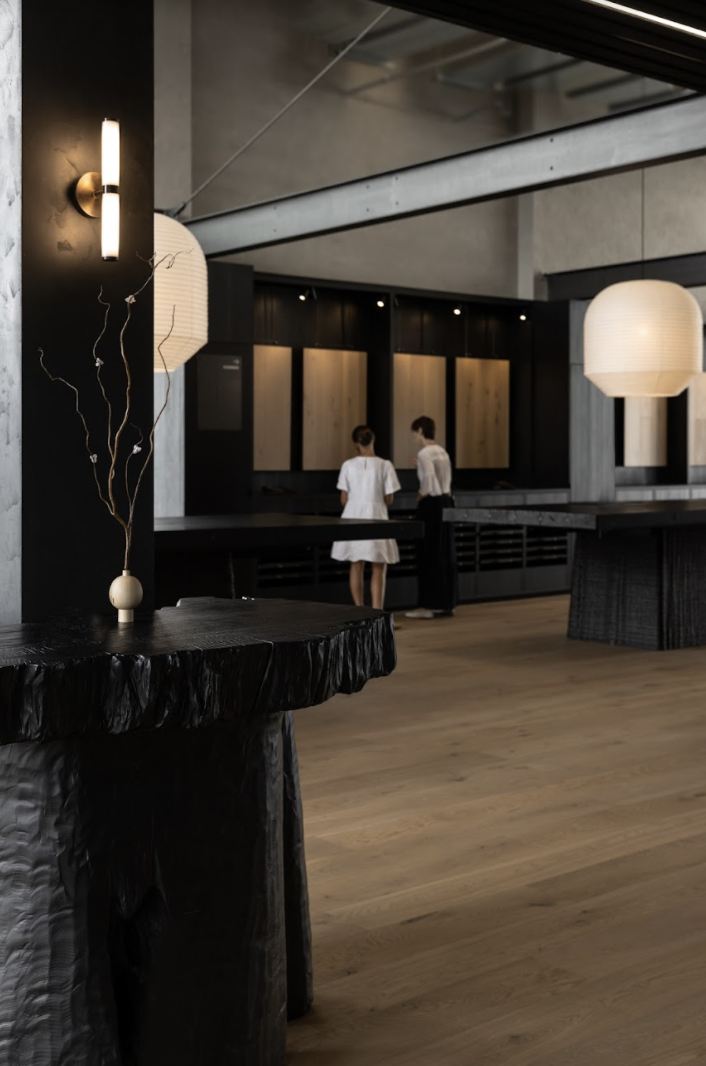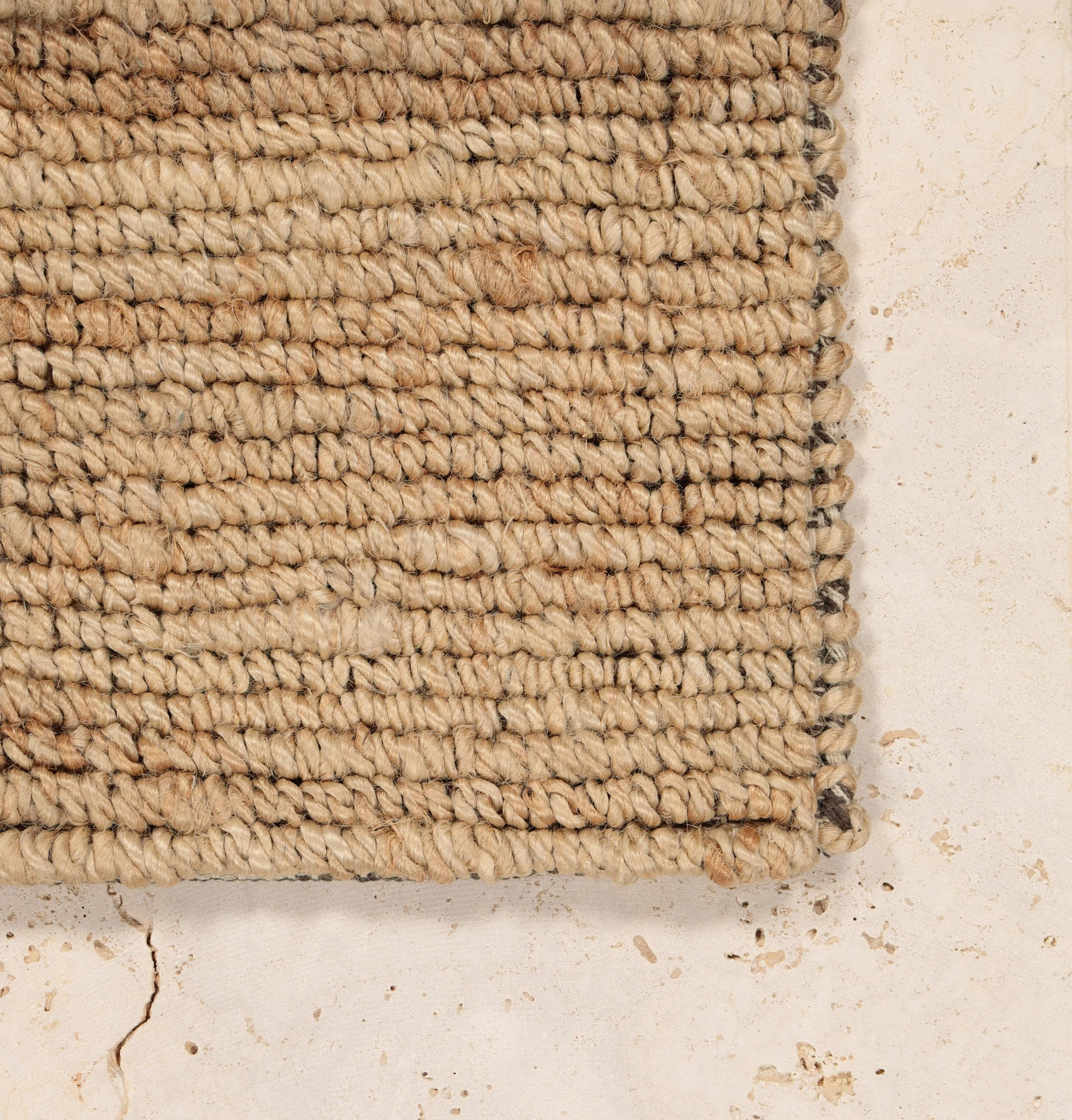 Looped Jute
A Nodi classic - Made from creating loops with a thick, twisted jute yarn, this textured rug lends a warm materiality to interior spaces and is also favoured for its robust, hard wearing nature.
Looped Jute
Drawing on the musings of the surrounds, our Looped Jute Rug helps to softly juxtapose against the timber floors. "The jute fibre quietly transitions to the timber floor, a thin black-steel transition strip gives a level finish. A simple mitred timber border surrounds the rug, a subtle detail that you notice if you're looking. It all kind of disappears, and that's perfect". says Buster.