Bureaux Head Office
For Jessica Walker, Director of renowned architecture firm Bureaux, a work environment should reflect the intention of connectivity between both people and nature. "After experiencing extended periods of working from home we've recognised that the quality of our working environment plays a huge role in our emotional wellbeing, energy, and creativity. Investing in a studio environment that allows us to leave home behind but still feel nurtured and excited to return there each day has felt more important than ever" explains Jessica.
Design
Bureaux
Photography
Jackie Mering
Location
Auckland, New Zealand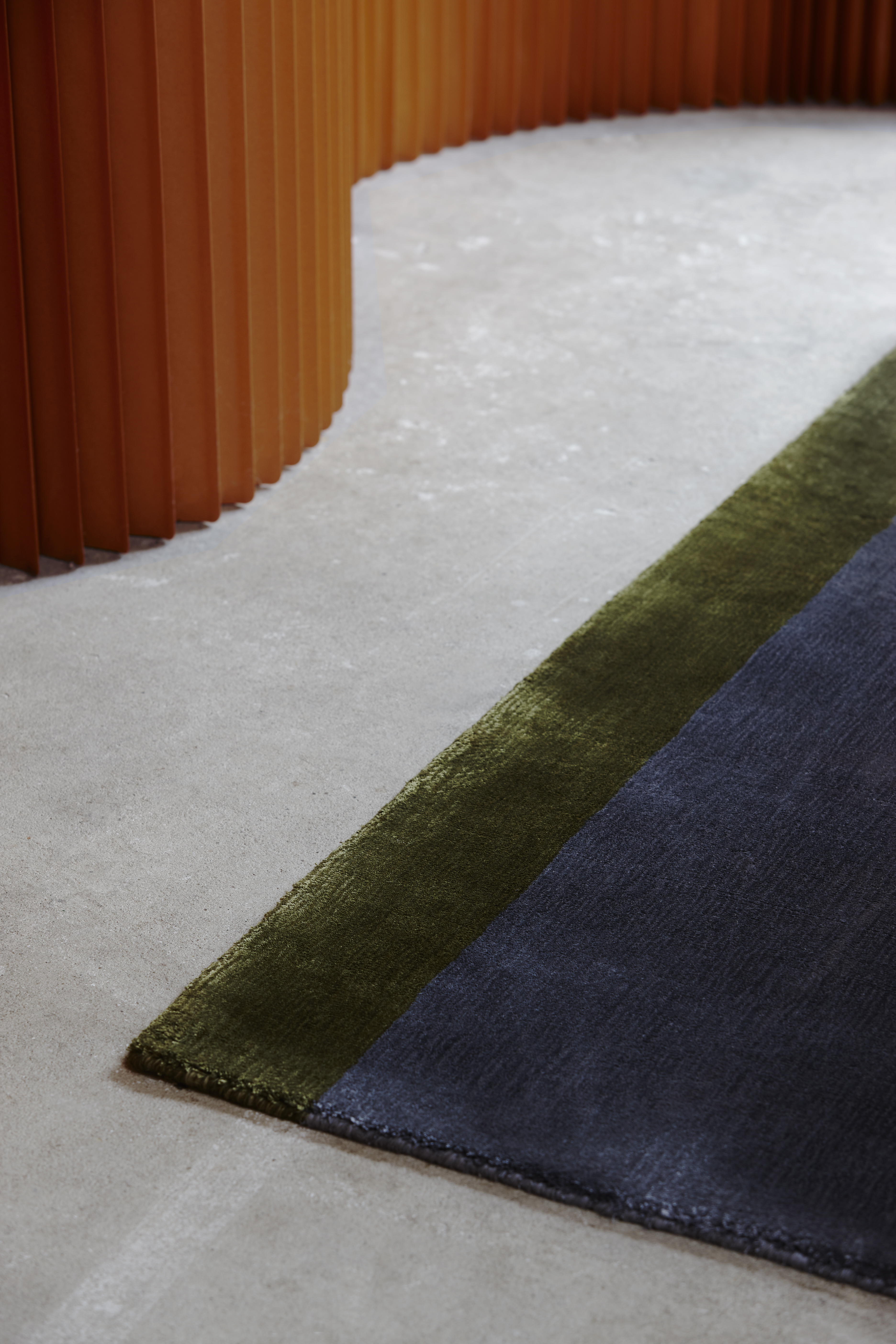 The Bureaux headquarters is an old ivy-clad Margarine factory in Freemans Bay that sits inside a series of beautiful, landscaped courtyards. "Skylights feed sunlight into the workspace and offer glimpses of blue sky above, while the windows give us a private view of the lush greenery outside". With the intention of cultivating a sense of calm and order, Bureaux custom designed most of the furniture in the studio and added a rug to each of the different working spaces. Our Woollen Basket Weave and luxurious Bamboo Silk Blend in Stripe were added to help add softness, warmth and anchor each of the zones within the sea of a large industrial space.
The considerations for her office were led by the desire of drawing the eye to nature. "The Bamboo Silk rug is centred on a large full height window with views to the garden so we wanted the edges of the rug to draw on that pulling the green into the space" explains Jessica.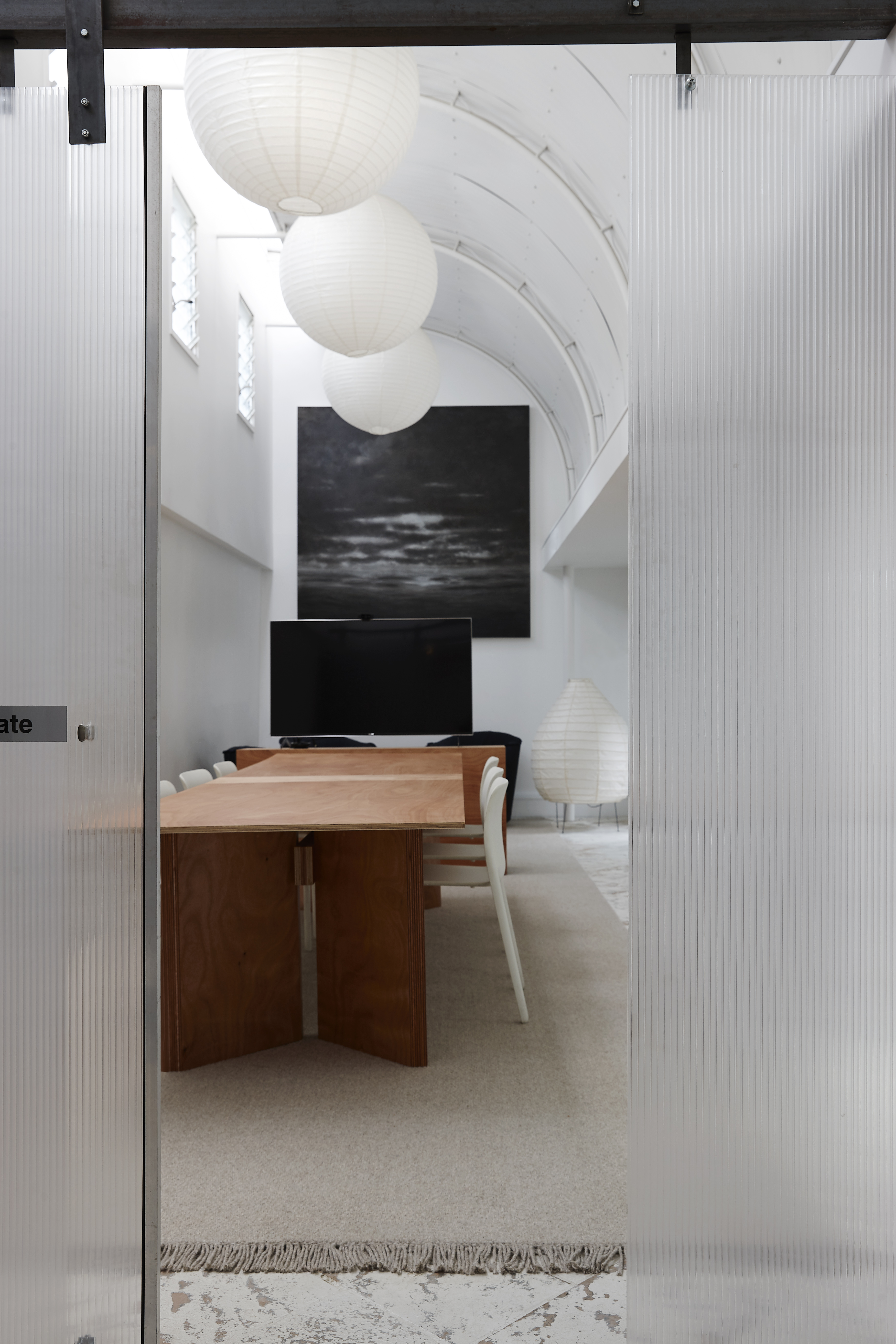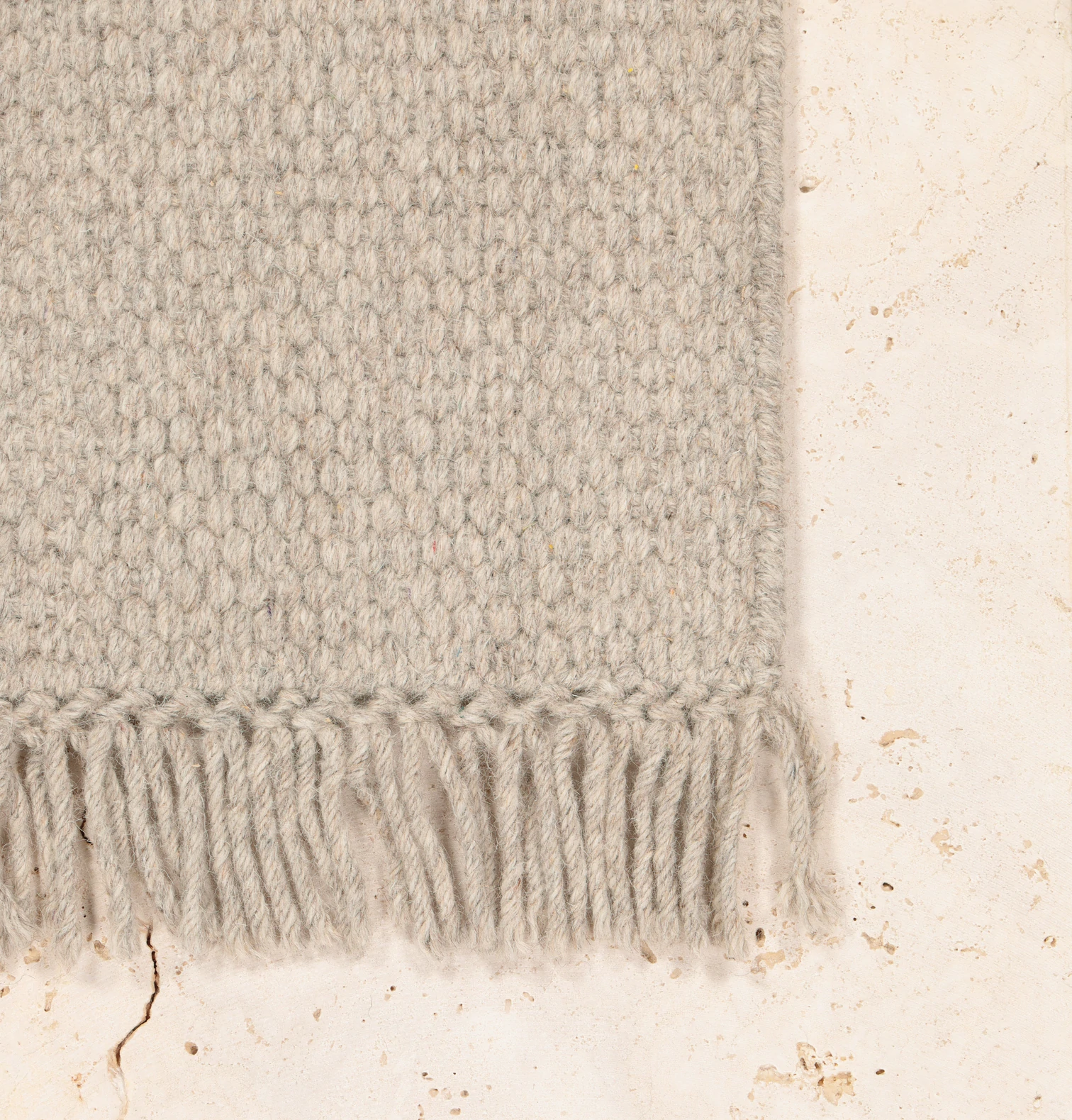 Woollen Basket Weave
Inspired by the classic basket weave - this woollen rug is the perfect balance between subtle texture and a tidy weave underfoot - ideal for spaces needing some understated, low maintenance, natural texture that is hard wearing and forgiving.
Woollen Basket Weave
In the meeting room The Woollen Basket Weave sits under a large meeting table and adds texture and warmth to the gallery space. "The meeting room gets less direct sunlight than our other spaces and so the texture of the basket weave and softness of the wool add a warmth and cosiness to the room. We chose a colour that would blend in with the organic painted tiled floor", explains Jessica.