SHOP WITH US: District, Australia
July 29, 2021
For over a decade, District has been a space where visions come to life. Where the best exclusive, international brands are found. Where clients experience exceptional service and focus always.
District aspires to help others make beautiful worlds through our astute understanding of interior spaces- by creating our own district of designer possibilities and solutions.
Nodi is now proudly stocked across the District network, with showrooms in Perth and Melbourne.
Here we chat with District Marketing Manager, Stefanie Bourke and find more about what customers can expect from the District team in Australia
How would you describe District to someone for the first time? We are an invaluable resource for designers looking to create spaces that respond to the way the modern world works and leaders in creating and supplying interior environments for corporate, hospitality and residential applications.
We're so excited to join the District family, what was it about Nodi that you felt resonated with your customer? There is a lot of synergy between the District and Nodi customer who both confidently seek out unique, considered, and high-quality products. They have a huge appreciation for creating beautiful spaces with a keen eye for craftmanship and design.
Both District and Nodi thrive on working closely with clients to come up with design solutions that solve problems and enhance spaces.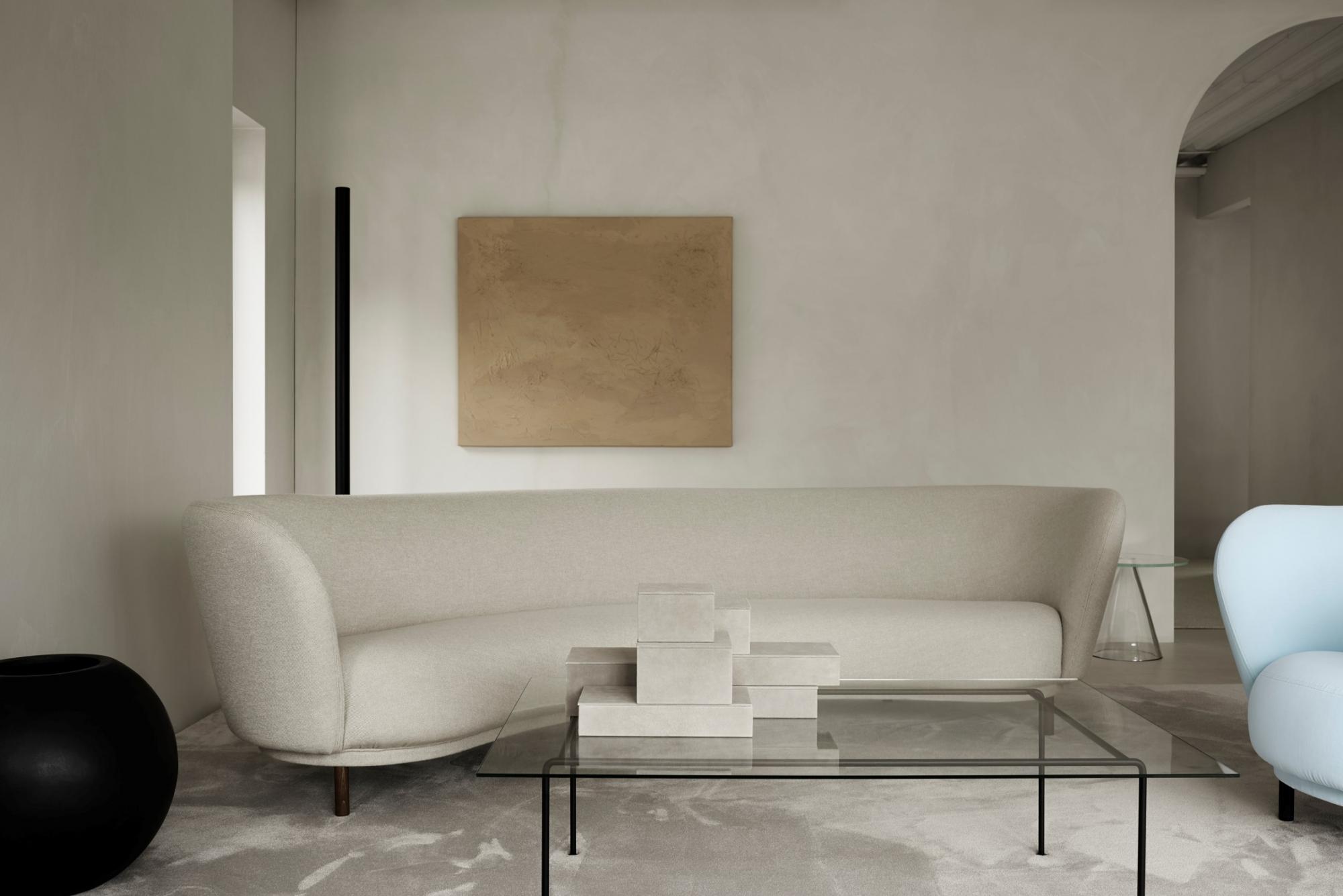 What are the most popular interior styles your customers are coveting? More than ever customers are looking for beautiful comfort. In the past year, as the lines between home and work blurred, so did our ideas around style and comfort. The trend of curved and organic shapes continues to resonate, from lounges to armchairs, and rounded edges on coffee tables and cabinetry.
One of the most coveted pieces for contemporary curves is the Puffy Chair by Hem, designed by Faye Toogood. The two key elements of the Puffy are in purposeful and playful juxtaposition. The elementary frame is inspired by the rational structure of classic modernist design, whilst the extravagant quilt-like upholstery warmly embraces and envelopes, is comforting and reassuring.
The Dandy Sofa and Armchair and the Puddle Coffee Table by Massproductions are also coveted pieces this season, and of course the Nought Weave rug from Nodi - the ultimate in comfort and perfect for spending time with the whole family at home.
District has been involved in many of Australia's most stylish projects - what kind of things should we consider when it comes to rugs in commercial spaces and why?
The key to commercial spaces is durability as they are often high traffic areas. Hardwearing rugs that will stand the test of time - general wear and tear and commercial cleaning - are essential.
What are you most excited about by the interior and design industry this next year? Everything! With a world of talented creative designers spending most of the last year at home, like we all did, we are expecting to see some very exciting new products coming through. With time restraints removed and freedom we think the creative industry is going to explode with innovative, adventurous and sustainable design next year.