Everything you need to know about woollen rugs
August 19, 2021
For centuries, wool has been regarded as one of the top material choices in rugs due to its robust, hardwearing nature and enduring characteristics.
Since the inception of Nodi, we have been drawn to wool fibres for its ability to offer unparalleled comfort underfoot. Luxuriously handcrafted from New Zealand and Himalayan wool, each woollen rug possesses a level of luxury that is helmed by the artistry used to create them.
Here, we explain why wool is one of our most favoured fibres.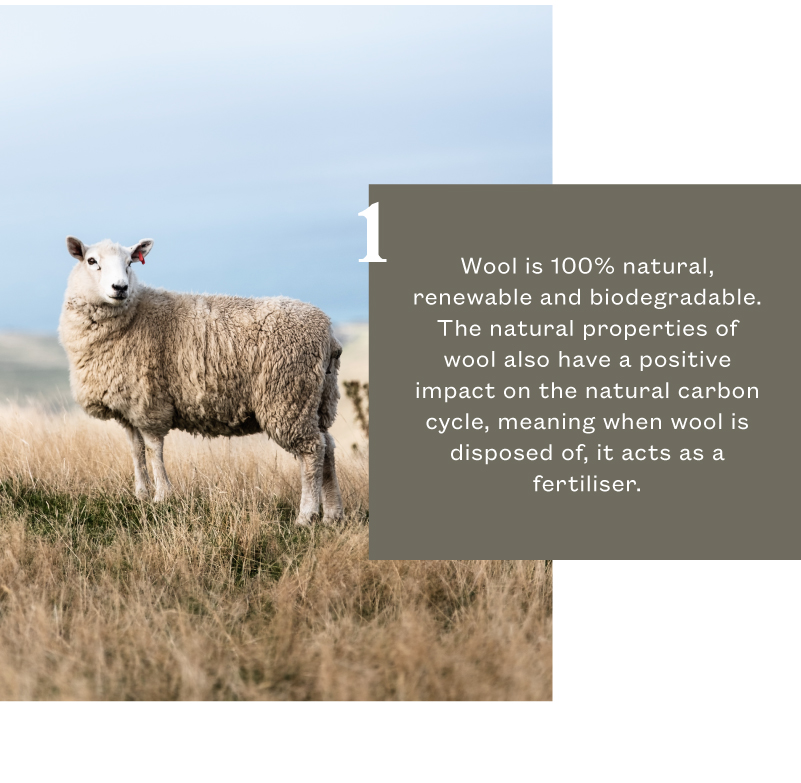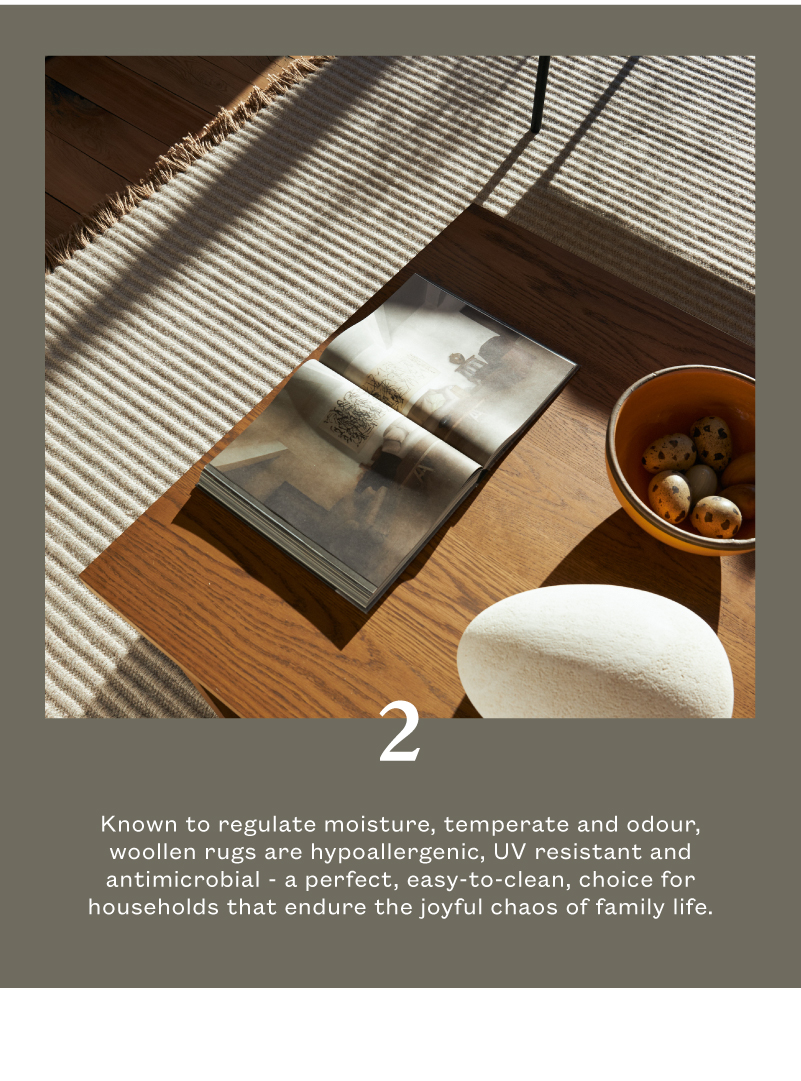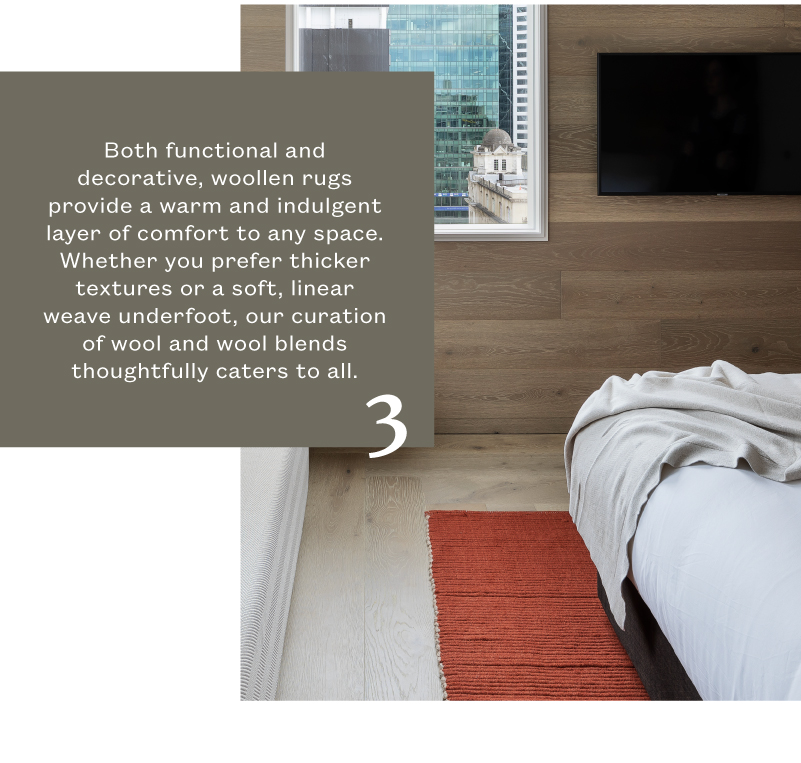 Not sure which woollen rug is for you? Learn more about our top six wool styles below.
Noughts Weave Superior craftsmanship is evident with each intricate loop in our luxurious Noughts Weave, felted wool blend. Adding warmth, texture and character to any space, this rug is best suited to lounge rooms, bedrooms & studies.
Twisted Wool Designed using a uniquely twisted woollen yarn, the low maintenance Twisted Wool rug is ideal for busy households due to its low pile and easy to clean nature.
Tasseled Wool Handcrafted using pure wool and jute to create textured ridges and a playful tassel. This elegant rug is best suited to spaces requiring a smart, versatile & elegant texture which adds depth and character to the space.
Woollen Basket Weave Striking the perfect balance between subtle texture and a tidy weave underfoot, this rug adds a touch of understated depth and character to any space. Low maintenance, hard-wearing and durable, it's the perfect rug for busy spaces that are loved by children and pets.
Pebble Weave The cosy rug is heaven to sink your feet into. Made from soft felted wool, this rug adds enduring texture, warmth and comfort to spaces such as lounge rooms, bedrooms & studies.
Mini Loop Our best-selling wool style is a hard-working and robust all-rounder. Due to its short pile and contracting colour, this rug is low maintain and suited to busy families needing a warm, soft and forgiving texture underfoot.