Everything you need to know about Jute Rugs
July 07, 2021
Warm and versatile, jute rugs have the power to change the entire look, feel and acoustics of a room. Balancing endearing textural characteristics with the benefits of hard-wearing and robust qualities, jute rugs make for the perfect addition to spaces seeking a calm and grounding presence.
Here, we explain why Jute is one of our best-selling fibres.
All of our jute rugs are handmade in GoodWeave® factories in India. Our jute is harvested from renewable and sustainable farms in West Bengal, of which our farmers and weavers create our rugs entirely by hand. From extracting the plant from the earth, to spinning the yarn by hand, every step is guided by human touch, to be enjoyed by human touch.
Jute is known for being a renewable and sustainable fibre for its natural ability to flourish without fertilizers, pesticides and irrigation systems. Being 100% biodegradable and recyclable means jute fibres won't contribute to the issues of landfill and take hundreds of years to break down.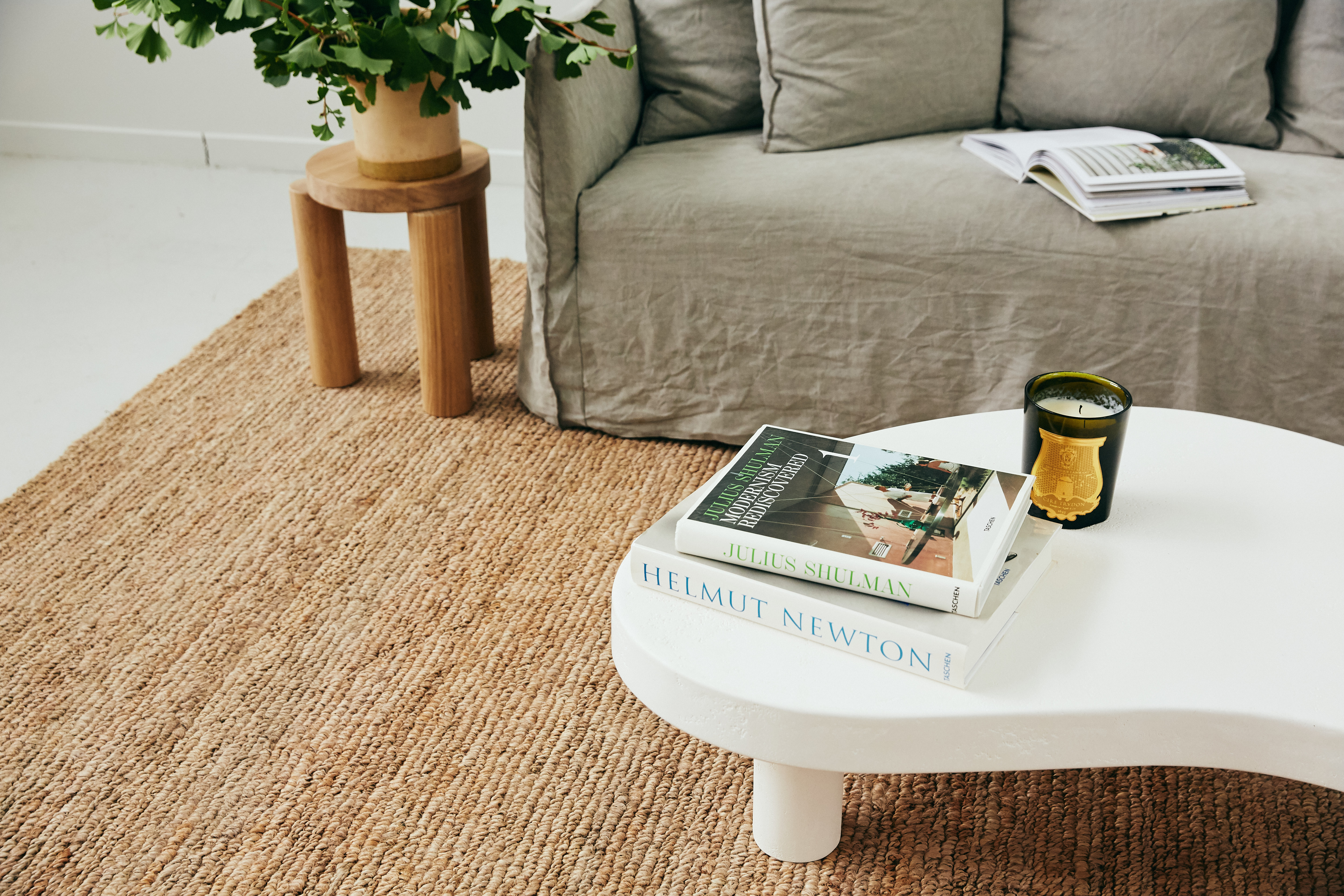 The organic nature of jute possesses a level of depth and dimension that can take any haven to a new level of luxury. Soft and comfortable underfoot, breathable and easy to style, it's the most versatile rug that provides a natural place of connection for couples, families and furry friends. Include an image of jute rug being used by someone.
Not sure which jute rug is for you? We break down the key benefits between our five jute styles.
Braided Jute A classic, timeless design with a gentle texture. Tightly woven fibres ensure hard-wearing durability for busy households, making it a robust all-rounder suitable for tiny feet and pets.
Hand-Knotted Jute Often mistaken for wool due to its incredibly soft texture, this rug adds richness to any room with its mesmerising mix of jute fibres. The perfect rug to lay, play and connect on.
Pony Braid The softest style in our jute range. Made from hand spun, brushed jute, this rug has a tidy and structured texture. Best suited to lower traffic areas that require a unique and elegant texture.
Looped Jute The imperfect beauty of the handmade loops brings a welcome layer of hard-wearing texture and warmth to any area. Plush and soft, the golden loops of jute are one to sink your feet into - best enjoyed with shoes off.