At home with Kate Bucceri
March 01, 2022
Polished and refined, Kate Bucceri's personal style also extends to her interiors. Here, the PR Manager of Tiffany and Co invites us into her light-filled Freshwater home on the Northern Beaches of Sydney and talks to us about art, fashion and the most important considerations when it came to furnishing her home.
For Nodi, a space with connection - between each other, our favourite things, our environment - is a space with meaning. How have you created a home with meaning that reflects your ideals of a meaningful space?
Creating a home has become even more meaningful to me since experiencing multiple lockdowns and having a child. I wanted to create a beautiful space that inspires me and feeds my creativity but is also practical and comfortable.
My husband and I were very apprehensive to move from where we lived in Darling Point but ultimately wanted more space to breathe and watch our family grow. Moving to the Northern Beaches has honestly been the best decision we have ever made. We love the large, airy and light-filled space that opens onto our gardens and we have found our design in turn has included a lot of neutral, sandy tones. We have a few interesting bold pieces but still with a beachy, casual vibe.
You have impeccable style, from your wardrobe to your furnishings within your home. How would you describe your aesthetic? Do you follow the same rules for your home as you do with your wardrobe?
I feel like interior design is an extension of my wardrobe in some way - at a minimum, definitely an expression of my creativity and style. I tackle designing my home in a similar way to creating the ideal wardrobe - invest in quality pieces, such as a beautiful rug or couch as the foundation of the room and then taking the time to add items that compliment the foundational items.
For me, in my formal living room, it was really designing around the Sarah Ellison couches and the Nodi Rug - then adding individuality with art and personal items such as ceramics and books. Once you have the foundations right you can't go wrong. We are also very considered and only invest in an item after lots of deliberation and research.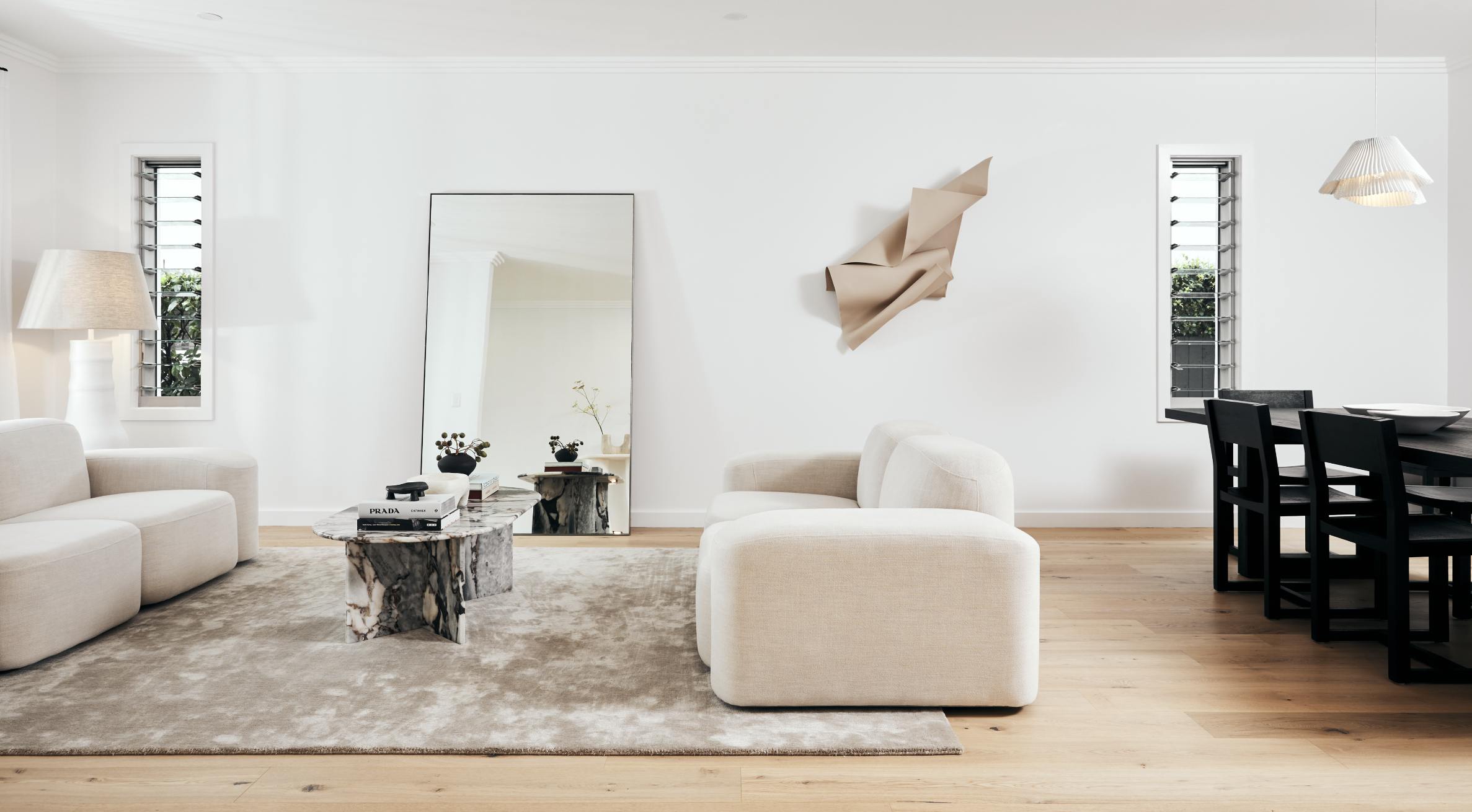 You selected our luxurious Bamboo Silk Blend for your space, what influenced this?
The Bamboo Silk rug appealed to me for its luxurious simplicity. The combination of bamboo and silk makes it super soft underfoot and I loved the shade of grey. It really ties the whole room together and grounds all of the furniture. The elegant simplicity equals longevity - a rug I can use in any room in any house for years to come.
How did you find selecting the right size rug for the space, and how has this impacted the space?
I actually found this part the hardest when I was deciding! I am usually pretty decisive when it comes to aesthetics but size was important to me to make sure we filled the space and the furniture was grounded. I found it really helpful having the Nodi team mock up the virtual floor plan with all of my furniture and room size - then I could see exactly what it was going to look like.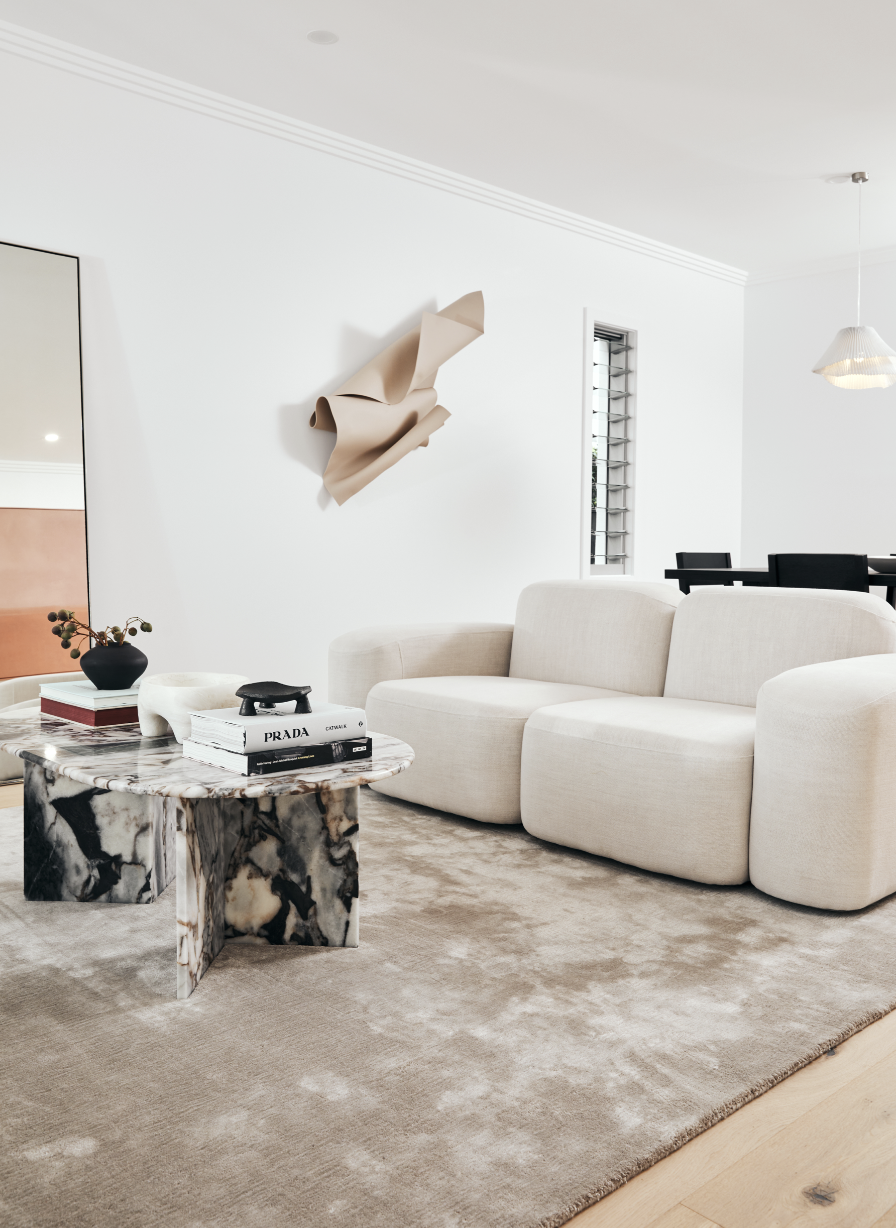 What are your favourite spaces in your home and how does each make you feel?
I have so many actually! I love the living room off the kitchen as it is the space we spend the most time together as a family. It has a really beautiful open flow into our back garden and we love to leave this space wide open so the outdoor connects with the indoor space. It has a very easy, beachy feel and is where we hang out the majority of our time.
On the flip side I also love our other more formal living space and dining room. This almost feels like the adults only area! We don't tend to use this space everyday, so it feels very special when we have guests over for a dinner party or cocktails. Aesthetically it is my favourite space in the house, especially with the art.
It's important to have aspects of your home that inspire, that restore calm and that provide a feeling of sanctuary. How have you tailored your spaces to your daily practice?
We are lucky that we have all of our bedrooms upstairs so there is a real divide between the study, kitchen and living areas downstairs. This means I can really use my bedroom upstairs as an escape - a place for rest, and rest only. I almost feel a sense of calm when walking up the steps as if I am leaving the day behind and walking towards relaxation. I also find having a dedicated study really helps me separate work from personal time. When I shut the door for the day it signifies my day is done and I can switch my brain into mum mode.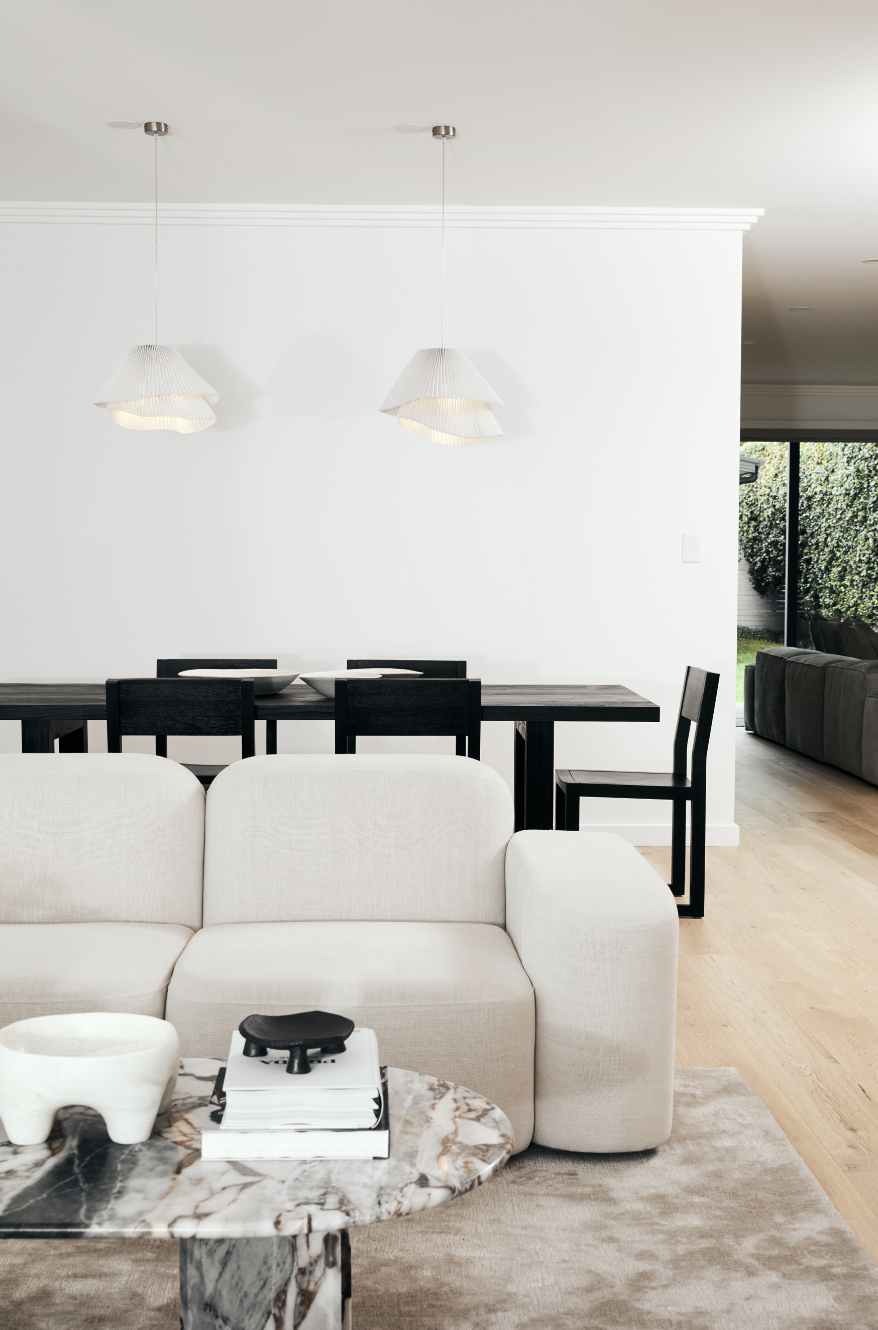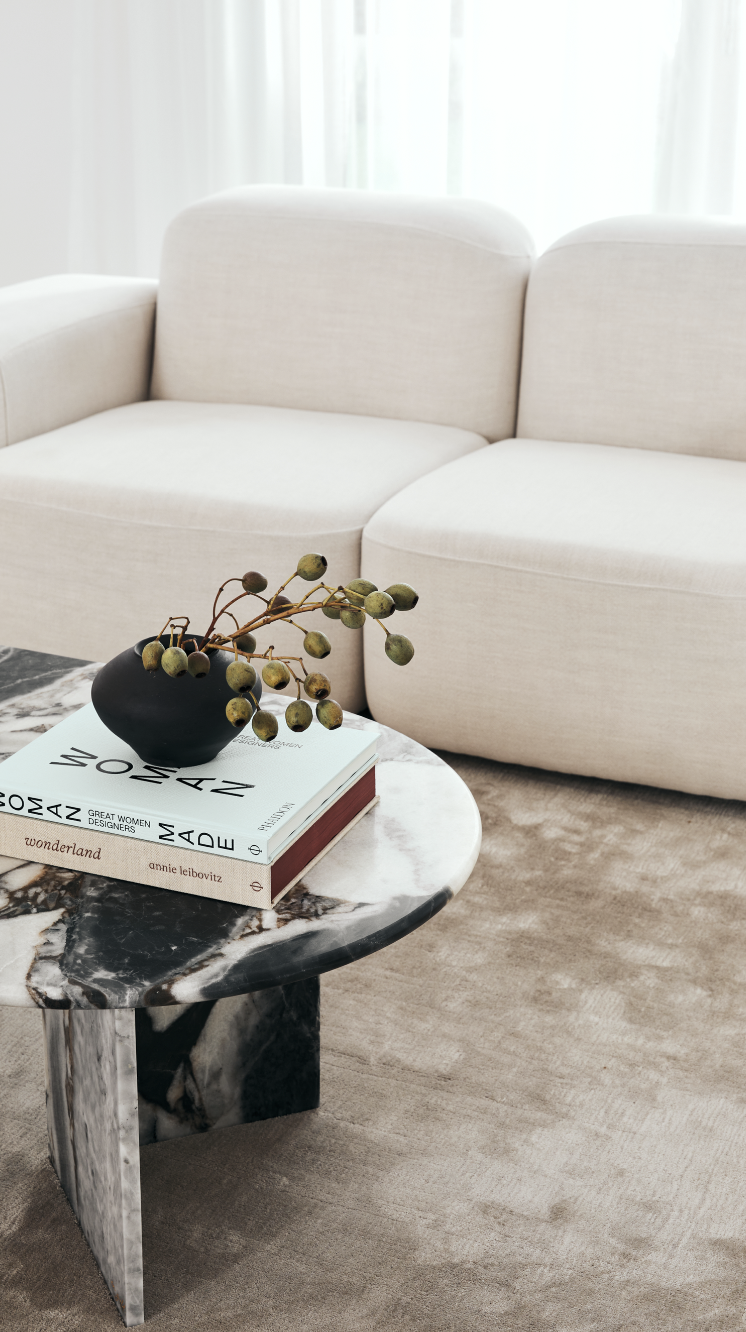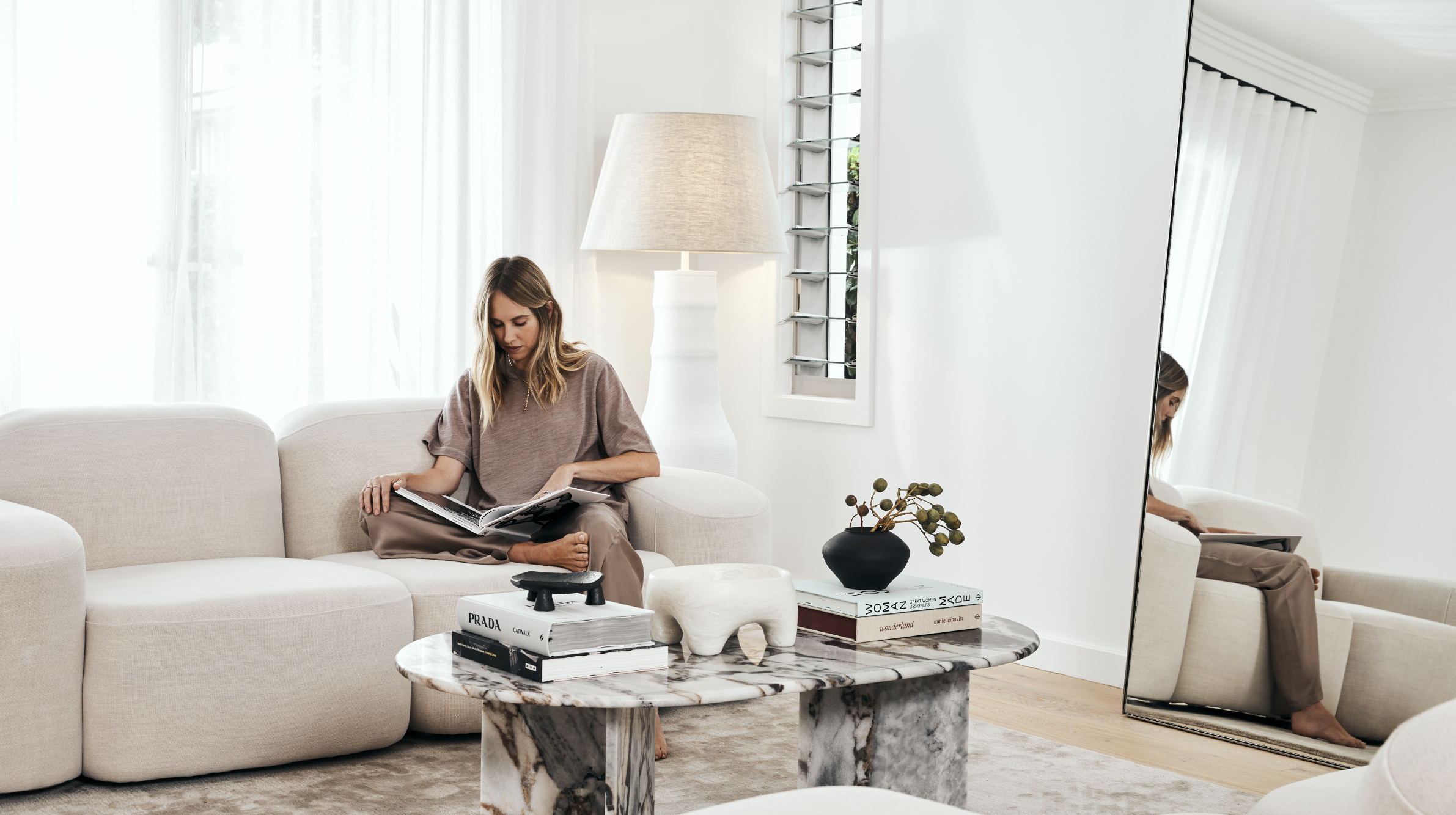 You have a fabulous art collection, what do these forever pieces mean to you and what do they bring to your home?
Honestly if I could spend all of my money on art I would. All of my Instagram saved folder is art - it's a problem. Art to me is so important, almost like the perfect accessory. It gives the room the personality it deserves and can completely transform a space. One important lesson I have learned is not to rush into buying art. If you are seeking it out you typically don't find the right piece. You need to be patient and let it find you.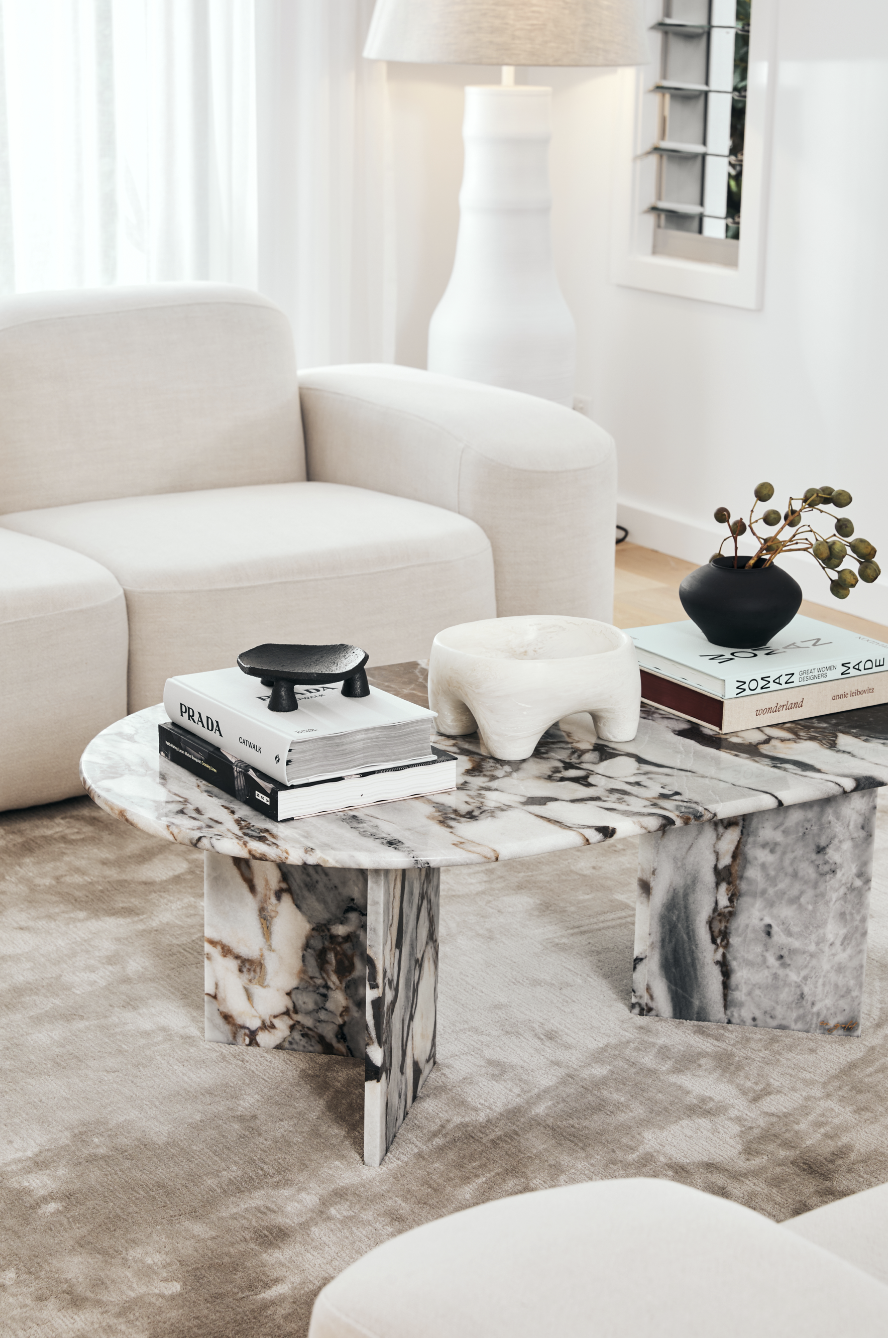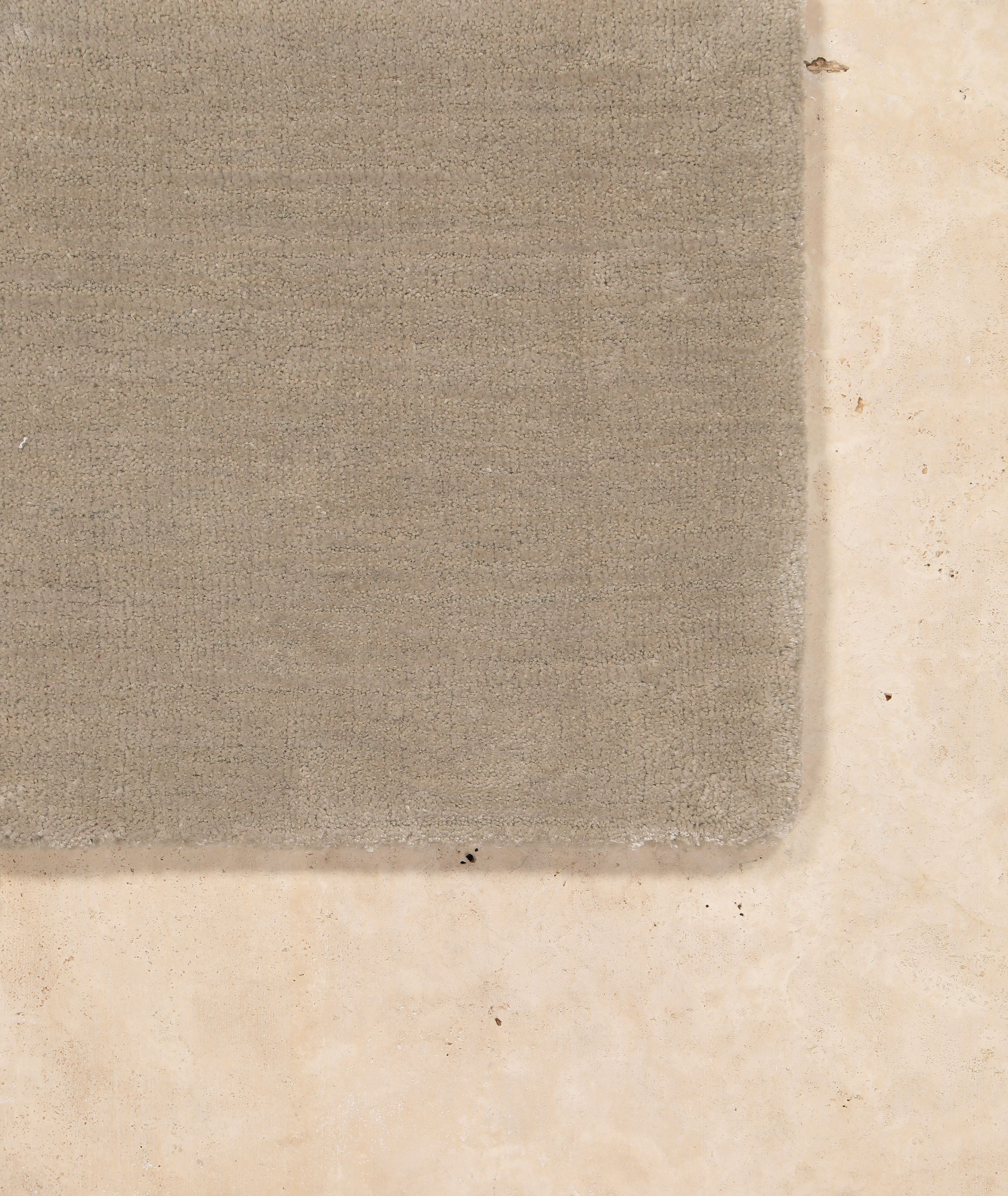 Bamboo Silk Blend
Made from a blend of the highest quality bamboo silk and wool- this luxurious rug elevates the space in which it sits, adding a lustrous, rich texture which changes depending on the light.
Bamboo Silk Blend