At Home With Julia Matthews of Two Islands
October 01, 2021
For Julia Matthews, founder of Two Islands Co, home is where the best kind of feelings are felt. Warm, comfortable and safe is how she describes her characterful 1890's cottage - a project in which she plans to bring new life into the space whilst highlighting the charming architectural design throughout.
With a busy toddler in tow, it was important for Julia to not only provide a comfortable and safe place for Lenny to play, but to also create a sense of calm and allure in one of the most important rooms in the house - the lounge.
Our Pebble Weave was chosen for its tactile luxury, soft ritual underfoot and practical qualities that are perfectly suited to little feet and paws.
Here, we chat with Julia about what home means to her, what she was looking for in a rug and how Pebble Weave has completely transformed her space.
At Nodi, we follow a collective notion that home is the starting place for love, rest, play, and connectivity.
What does your home mean to you? A safe place that is warm and comforting. I moved into an 1890's cottage earlier this year and fell in love with the character and charm it has - it's tiny which can sometimes be challenging with an active 1-year-old but I truly love it and am excited to bring new life to the space inside and out.
Do you have any rituals inside your home that set you up for the day, or help you wind down? At night, once dinner is done I enjoy lighting a candle, having a glass of wine and researching new ideas for our home renovations.
What qualities were you looking for when choosing a rug for your home? Soft with texture, hardwearing and a colour that when you look at it, it makes you feel warm and lovely.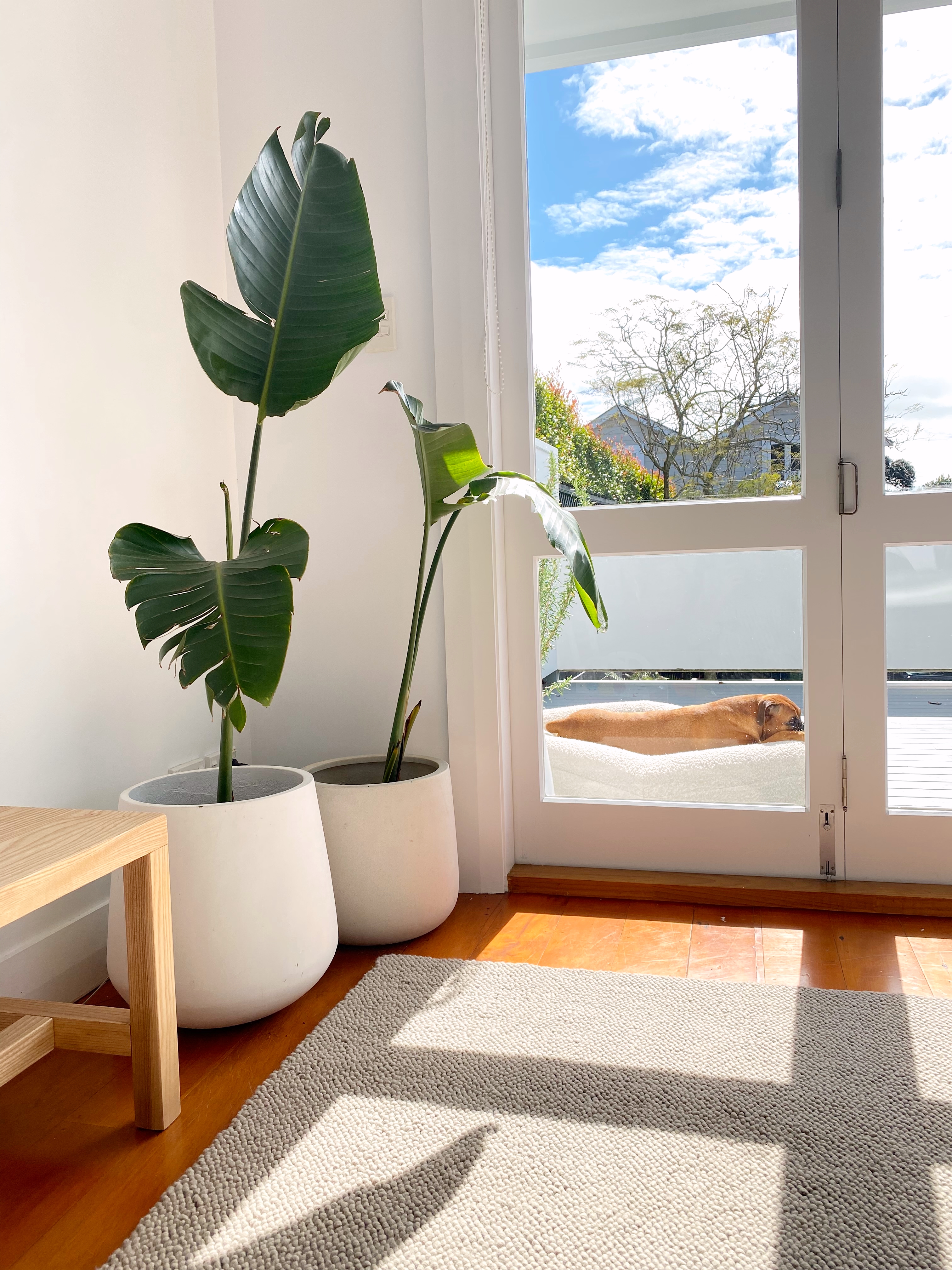 You're a mother to your beautiful baby boy, (and cute-as-ever fur baby) - how did this influence your rug choice? It very much influenced the rug choice! The floors in our lounge are wood and with Lenny just starting to walk I wanted something soft to support him when he falls and also a rug that can easily be cleaned from any spills which is why natural fibres will always be a preference.
What is your most favoured room in the home, and why? The lounge -our new rug has completely transformed the lounge and made the space a lot more inviting and calm. I knew that visually the rug would improve the space but didn't realise how much impact it would have on how the space now feels.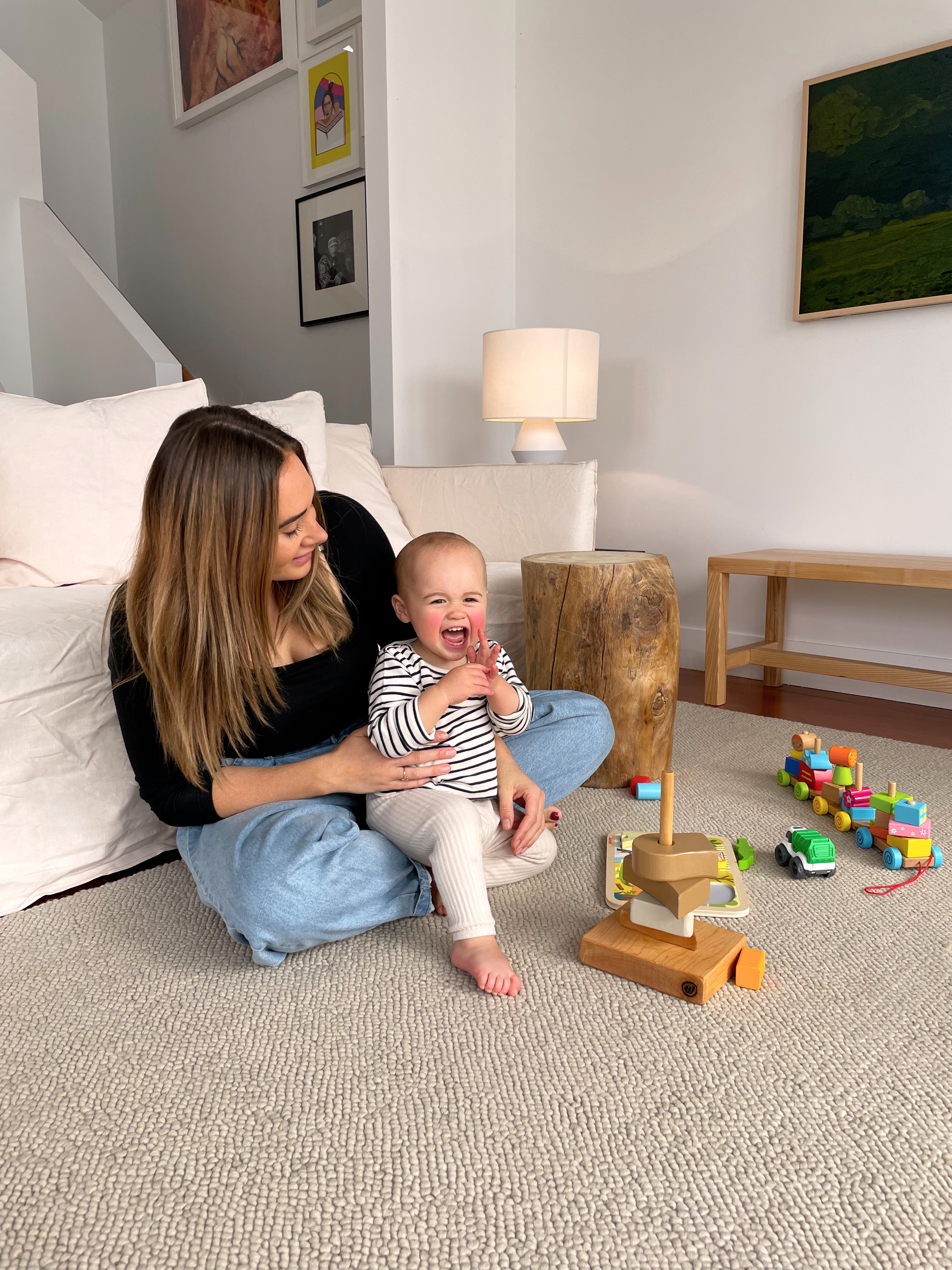 Do you have any heirloom objects in the home that tell a story? I purchased a beautiful antique cabinet to sit in the lounge and have put some Lladro pieces in there from my Oma, which is special and a nice reminder of her.
What do you love most about your new Nodi rug? The colour and texture are perfect, it fits into our space so well. Lenny is much happier having something cosy where he can put all of his toys and play.
Book a complimentary virtual consultation with our resident Interior Designer.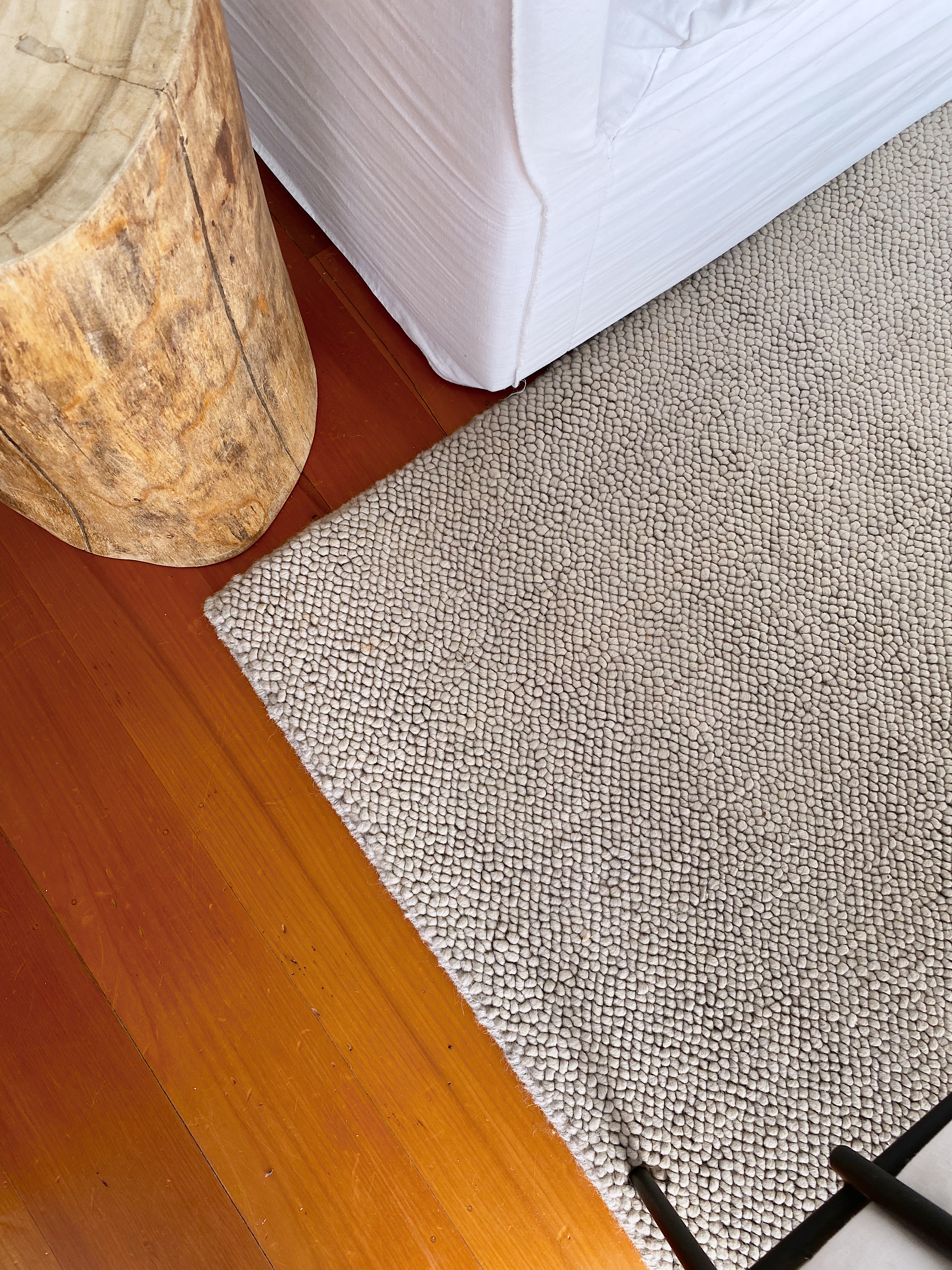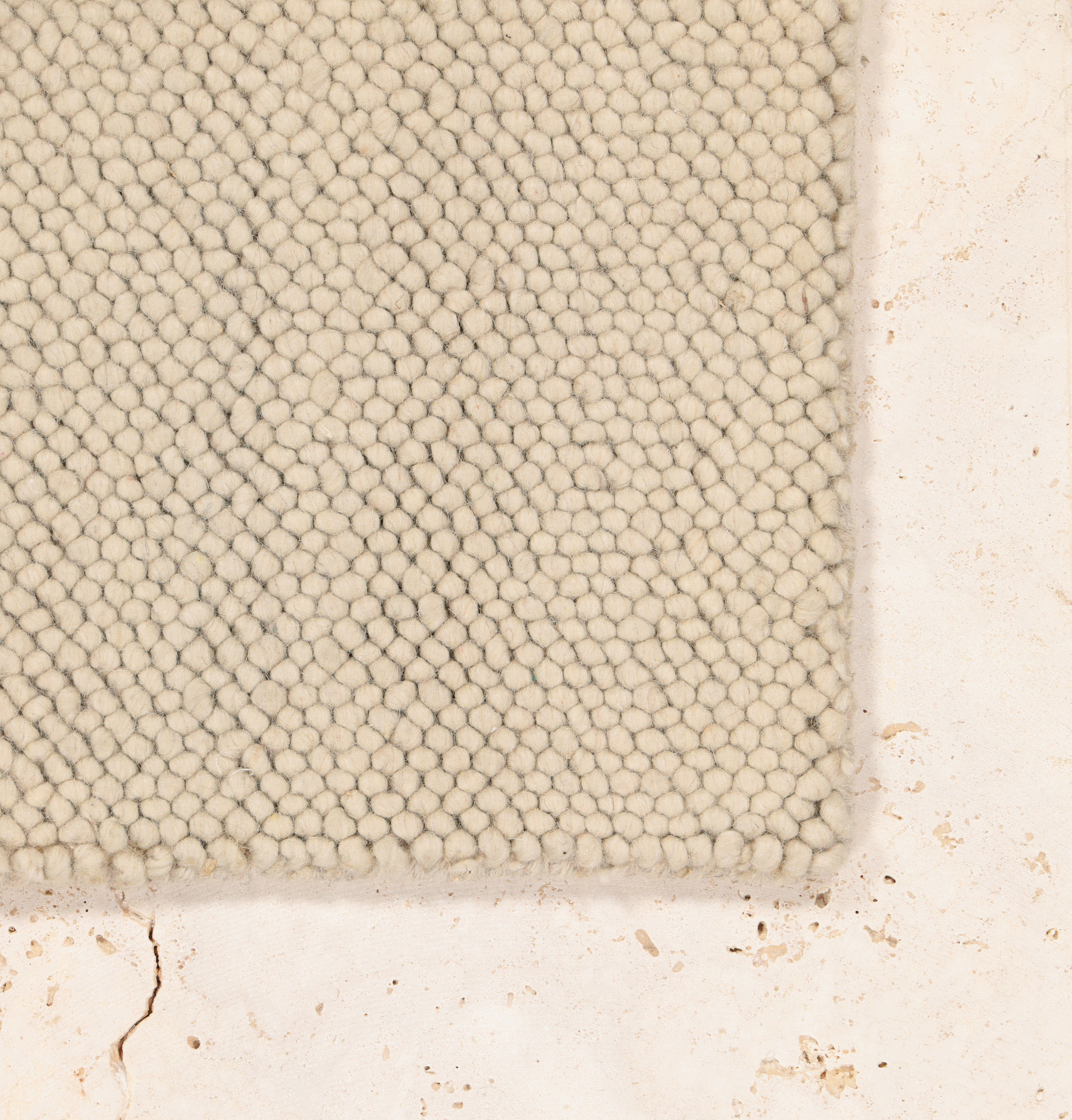 Pebble Weave
Inspired by soft smooth pebbles found by a river, this cosy rug is heaven to lounge on. Made from soft felted wool, this rugs is best suited to lounge rooms, bedrooms & studies – spaces requiring a warm, versatile & cosy texture which adds depth and character to the space.
Pebble Weave