At home with Erin Maxwell of The Maxwell Note
September 13, 2021
Erin Maxwell is a Melbourne-based lifestyle photographer, creative content developer, and founder of The Maxwell Note- a thoughtful and curated platform that seeks to tell visual stories. Embarking on a renovation project with her husband, Erin connected with us to help add warmth, texture and personality to her living space - a space where she and her family spend most of their time together. Her home, which is a sophisticated tonal oasis, was the perfect canvas for our Tasseled Wool in Marl.
At Nodi, we follow a collective notion that home is the starting place of love, rest, play, and connectivity.
What does your home mean to you? My home for the best part of a decade has been the hub for so many different elements in my life. When I started my blog/creative work my home was both my place of all of the above and my creative and workspace as well. Because of this, it has always been very important to me to have my own space that feeds this creativity through the styling and housing of all of the things I love and am inspired by.
In the past decade we have moved four times with our family, and now after building and renovating our home we finally (not quite yet finished) have somewhere to stay grounded. I made all of the selections and design decisions for the project and have started the big job of furnishing to give our spaces personality and make them truly our own.
Can you share a little more about your new home build? What kind of aesthetic have you gone for? The first solid decision I made was the flooring which then had a flow-on effect on the rest of my decisions. We went with a light oak and set the tone for the home to be based on a more neutral and warm palette with an array of textures adding depth rather than colours. We used Venetian plaster in a bone tone through our bathrooms and whilst budget (thanks to a pandemic) altered my direction and dream of using more Calacatta Viola marble we managed to add textures with concrete basins and a terrazzo tile on the floors.
I am drawn to Belgium designers such as Vincent Van Duysen, and the use of muted tones and textures through the render; marble as an accent and lots of beautiful timber, and soft furnishings to layer and decorate the spaces.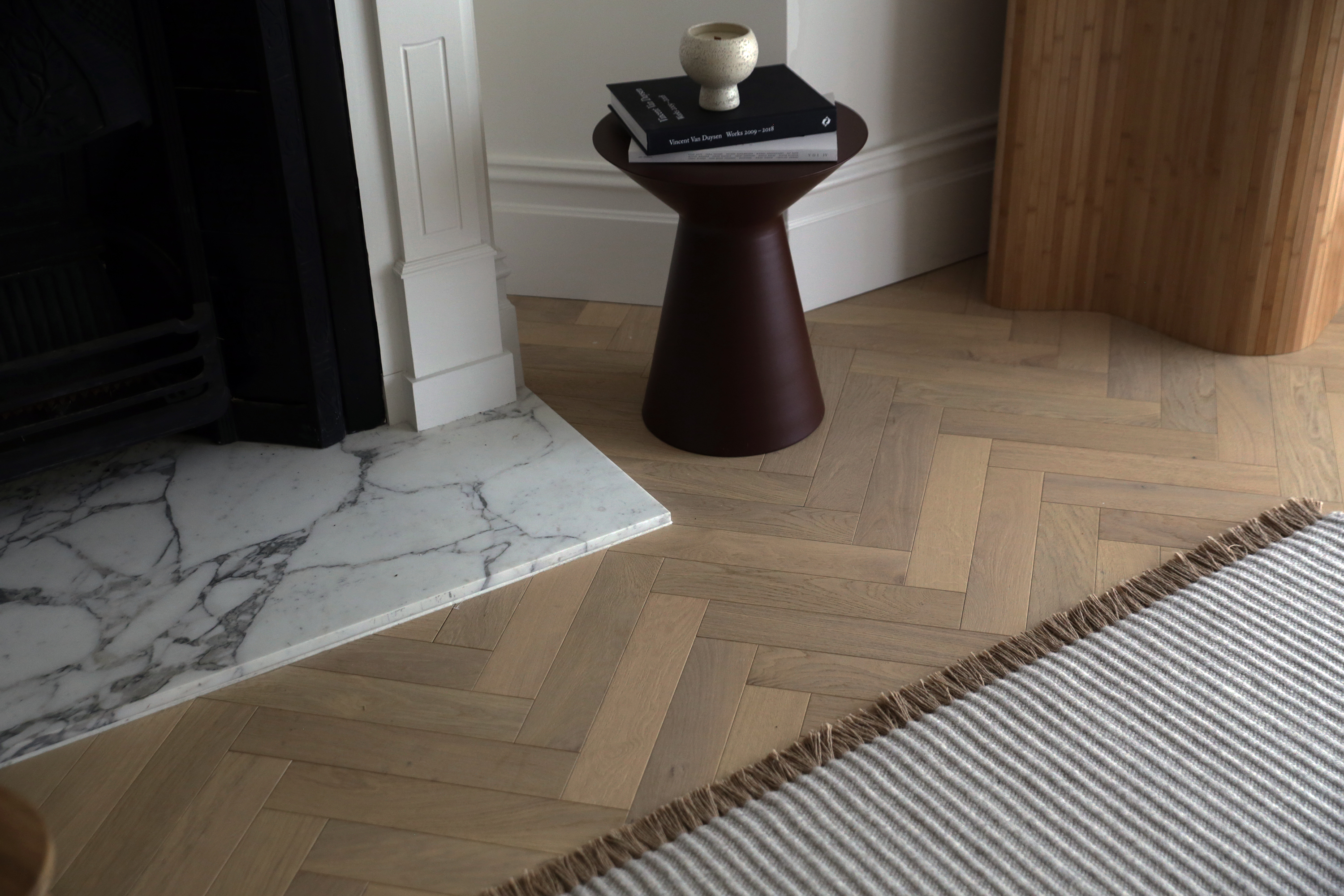 What qualities were you looking for when choosing a rug for your home? To complement the elements in our home, I was wanting a piece that would feel quite textural and could work with the Arabescato marble throughout our home. I have a lot of cream and warmer beige tones, so the introduction of some grey was going to be perfect.
How did you find the selection process with Nodi? I loved the process. The samples were fantastic and gave me the opportunity to really get a feel and try the tones in my space. Olivia also worked with me on the practical element when moving toward the dove colourway in my top choice and offered her advice to move toward a more marl tone.
What is your most favoured room in the home, and why? This is hard - I would have to say my office/studio space as I feel like that is my own space where I can close the door and work or have the music on and relax. It has beautiful light in there and shelving where I have all of my 'stuff' in there.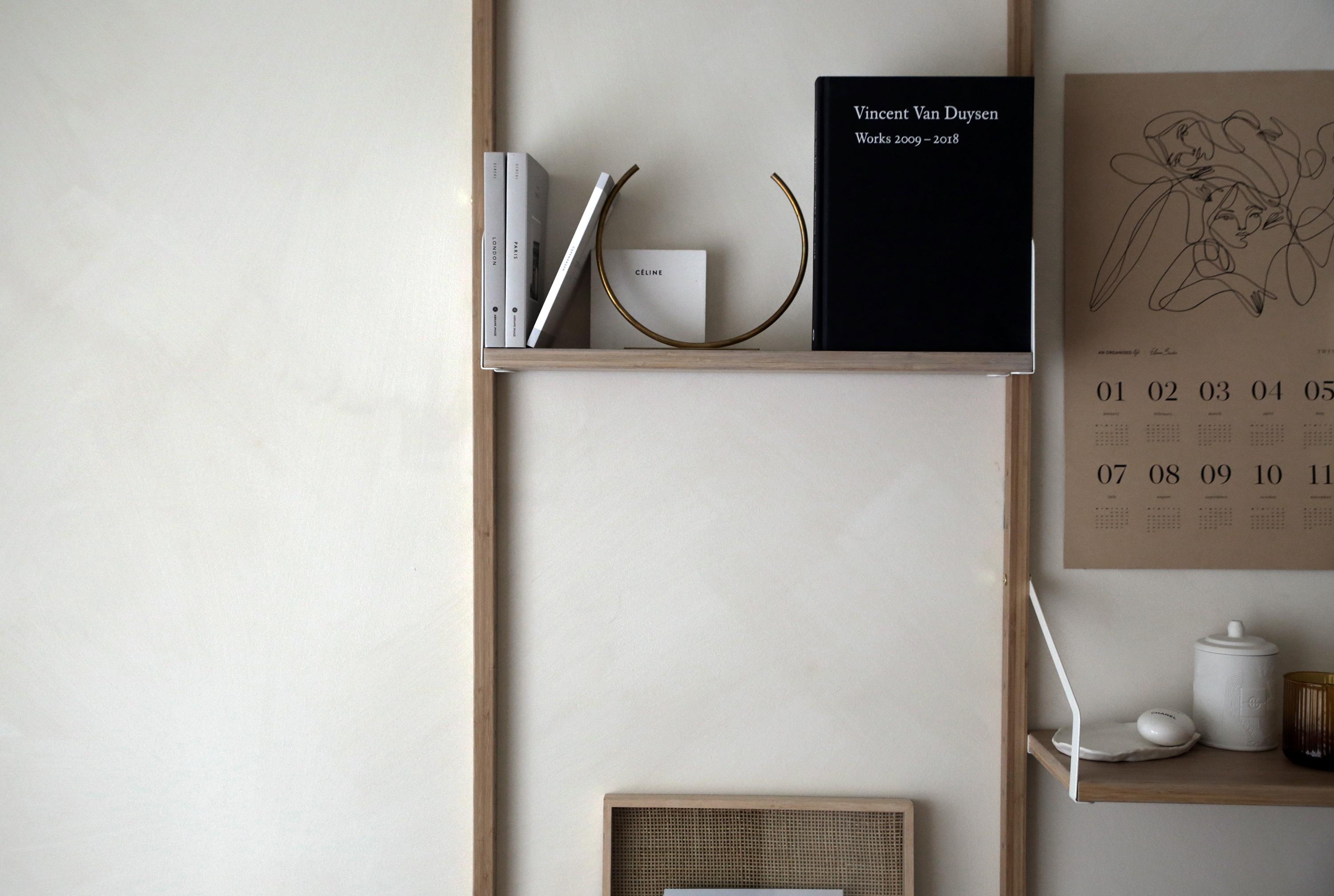 Do you have any rituals inside your home that set you up for the day, or help you wind down? Music is definitely something that sets the mood and is often on in the background all day. I also make sure that I clean up and tidy the studio space after a day of shooting so that I can use the room to enjoy a wine and some music at the end of the day.
Do you have any heirloom objects in the home that tell a story? It is not in my home as yet but my Mum has promised it to me so I have a place specifically for it when I can have it. When my Mum was a little girl her family lived in France for years in a small town called Nonancourt. In the attic of the home was a Louis Vuitton Trunk with original stamps and markings. She is American and moved to Australia in 1980 and had travelled the world before that so we are lucky that she ended up being able to have it with her.
What do you love most about your new Nodi rug? The details of the weave and the tassels grabbed me instantly. I love the textural movement without the need for overpowering colours or patterns. The quality is also so beautiful. I love having her a part of the new home.